Ex-DG FIA claims PM pressurized him to file cases against Justice Isa, PML-N leaders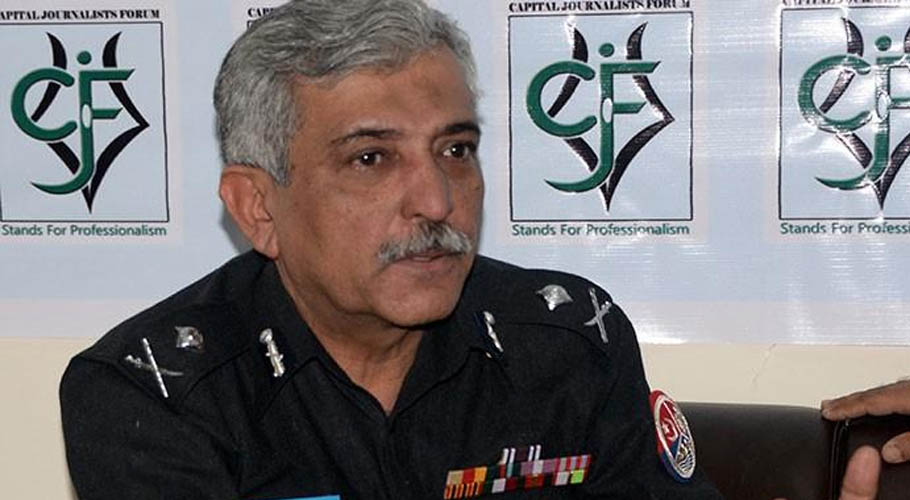 ISLAMABAD: Former director general of the Federal Investigation Authority (FIA) Bashir Memon has accused the prime minister and his cabinet members of using the investigative agency for political purposes.
Speaking to a private TV channel, the former official said that he was approached by Shahzad Akbar and Farogh Naseem to prepare a charge sheet against Supreme Court judge Justice Qazi Faez Isa and other opposition leaders during his tenure as the FIA director-general.
Memon said Naseem and Akbar also wanted him to proceed against Justice Isa on money laundering charges but he had refused to do , adding that the agency had no grounds to act especially in the matter of an apex court judge.
Memon said he met the prime minister who told him to pursue cases against corrupt people but was unsure what the prime minister was referring to. The former DG FIA said he did not know later he would be asked to file a case against Justice Isa.
The ex-DG FIA said he was taken to the office of the prime minister's advisor on accountability Shahzad Akbar where he came to know the case PM Imran was referring to was to be filed against Justice Qazi Faez Isa. He told Akbar categorically that it was not possible for him to do that, saying that he was then taken to the law minister's office where Naseem also convinced that a case against Justice Isa could be filed.
Maryam Nawaz Sharif and the first lady's picture
Spilling the beans over other incidences, Memon alleged the prime minister had repeatedly instructed him to go after top PML-N leaders including Nawaz and Shehbaz Sharif brothers, Maryam Nawaz, Hamza Shahbaz, Shahid Khaqan Abbasi, Rana Sanaullah, Khawaja Asif and Amir Muqam.
Memon said he told the prime minister that the police arrested suspects on the basis of evidence and inquiry, adding that he told PM Imran the FIA needed evidence to proceed against anyone.
Memon further said that he was also asked to take notice of a picture of first lady tweeted by Maryam Nawaz and charge her under terrorism clauses which he refused, adding that it was a non-cognizable offence.
He added that the government had also asked him to imprison the PML-N vice president for being anti-state, which he refused to do as well. Memon said the government had instructed him to file a case on the basis that Maryam had terrorised a judge by holding a press conference.
He said holding a press conference was not an act of terrorism, adding that the Supreme Court had clearly spelled out the definition of terrorism in one of its earlier verdicts. Memon alleged that he was fired over his refusal to comply with the government's instructions.
Treason case against Khawaja Asif
He further said the government wanted to lodge a terrorism case case. PML-N leader Khawaja Asif. However, he said that terrorism could not be included against someone solely on the basis of possessing an Iqamah (work permit).
The former FIA chief said the government told them that the agency would have to prove such serious allegations and back it up with evidence in court.
Memon said he was then asked in a meeting with the cabinet to get hold of records that proved Asif had some loans waived off.  The ex-DG FIA alleged that the government wanted him to arrest Asif immediately but he once again opposed it.
Akbar, Faroogh Naseem reject allegations
PM's adviser on accountability Shahzad Akbar and Law Minister Barrister Farogh Naseem have vehemently rejected the allegations.
Akbar said Memon had committed "slander" and said he had directed his lawyers to initiate legal action against the former FIA head. He said Memon was never called for any meeting with the prime minister and there was not between him and the law minister.
Law minister Naseem said all allegations levelled by Memon were false and baseless, adding that he never spoke a word to the former DG FIA about Justice Isa. He also pointed that Azam Khan, Shahzad Akbar and Bashir Memon had never showed up at his office, contrary to Memon's allegations.