Woman killed, 5 wounded as US Embassy's car hit another vehicle in Islamabad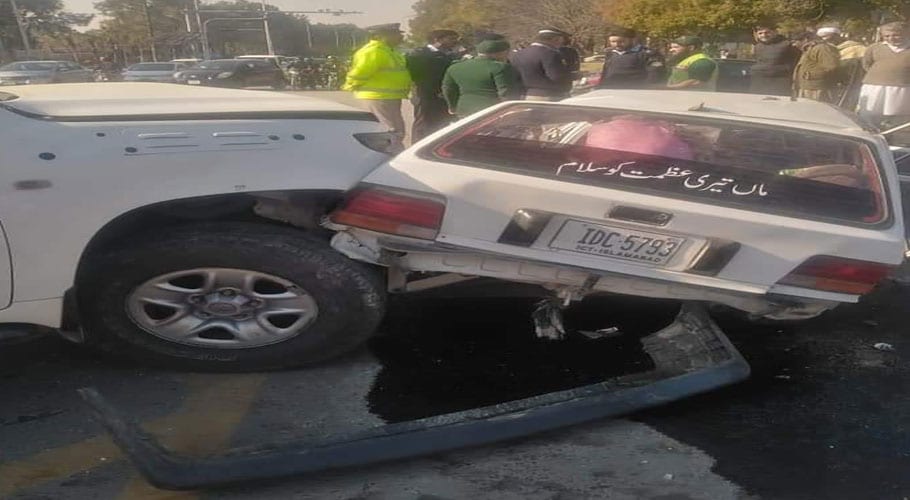 ISLAMABAD: A woman was killed and another five were wounded when their vehicle was hit by a car of United State Embassy in Islamabad today (Sunday).
As per details, the incident took place at Faisal Avenue Chowk of the Federal Capital, where the US Embassy Car violated the traffic signal and collided with another car. Five others were reportedly injured in the accident.
According to Police Officials, the bodies and the injured peoples have been shifted to Pakistan Institute of Medical Sciences (PIMS).
Police officials informed that they have arrested the driver of the US Embassy's car and lodged a First Information Report (FIR) in Margala Police Station.
The deceased woman is identified as Nadia Bibi, however other people have not been identified.