Will the Relief Package have any real effect?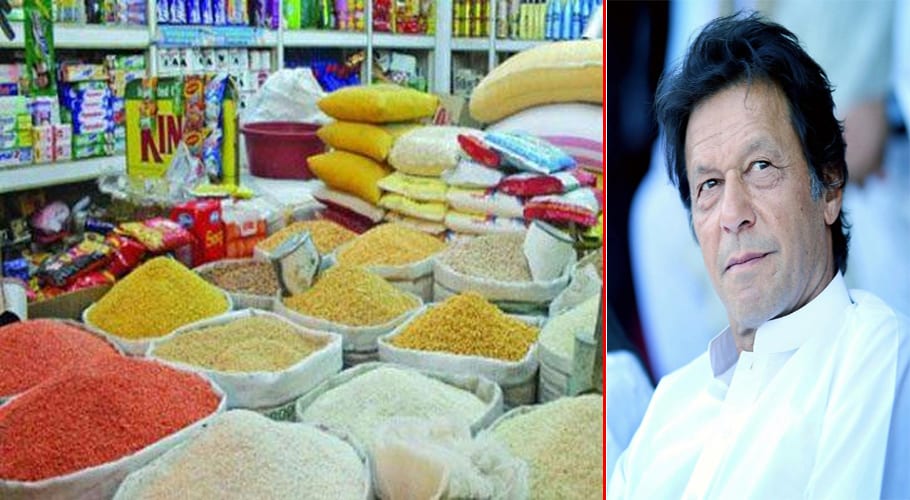 The inflation rate has been spiraling out of control affecting all segments of society as the prices of essential items keep on increasing. Daily wage earners, salaried workers, and businessmen are concerned about the rising prices as even basic items are starting to get beyond their reach.
The dream of 'Naya Pakistan' which Prime Minister Imran Khan showed us seems to a mere illusion. This has disappointed even ardent party supporters as the common faces the financial crunch. In the latest contingency measures, the federal cabinet has approved a Rs10 billion relief package to reduce the burden on the common man.
What is the relief package?
The federal cabinet has approved to a subsidy of Rs2 billion per month for a period of five months to Utility Stores Corporation to ensure the edible items of daily use are provided at affordable rates.
The relief package will help ensure availability of flour, sugar, rice, ghee pulses among other edible items at utility store outlets at reasonable rates.  The USC has been further directed that 20 kg flour bag should be sold at Rs800 while pulses at a rate 15 to 20 per cent lower than the market.
The government will also devise a strategy to keep a check on prices of essential edible items. It is also expected that relief package worth Rs5 billion will be provided before the advent of the holy month of Ramzan, while ration cards scheme will also be introduced.
Prices at utility stores
The government states that the relief package will affect hoarders and profiteers who have been blamed for the rising prices. The prime minister has vowed to action against these mafias responsible for the crisis.
The prices of pulses will be reduced by 15-20 percent per kilogram, a 20-kg bag of flour will cost Rs805, sugar at Rs70 per kilogram, and cooking oil will be sold at Rs175 per kilogram.
On the contrary, utility stores have increased the prices of ghee and sugar just a day after the prime minister's directive. Sugar has been increased by two rupees per kilograms from Rs68 to Rs70 per kg, while ghee has been increased by five rupees to Rs175 per kg.
Rising inflation
The inflation rate in the month of January 2020 was recorded at 14.56 percent. This marked an increase since December last year when the inflation rate was 12.6 percent. The cost-push inflation pushed up the Consumer Price Index (CPI) to its highest level in the last nine months.
The inflation rate in January 2019 was 5.6 percent which implies that there has been a two-fold increase in the prices of essential items in the past year. The rise of petrol, gas, electricity, flour, sugar, ghee, oil, pulses, vegetables, poultry, meat, and other items have increased.
Price of essential items
The wholesale rate of sugar has increased by six rupees to Rs80 per kilogram, while the commodity has witnessed an increase five rupees in the open market and is being sold at Rs85 per kg. The price of a 2.5 kg can of cooking oil have been increased by Rs24.
Fourteen other essential items have been increased. The price of garlic has increased by 11 percent in the past one week, while broiler chicken increased by Rs5 per k. The price of wheat flour increased by seven percent in January, Moong dal (pulses) 19.74 percent, Channa dal 18 percent, chicken 17.3 percent, wheat 12.63 percent, tomatoes 156 percent, onion 125 percent, potatoes 87 percent and fresh vegetable rose by 93 percent.
Will utility stores provide relief?
There are 5,939 outlets of the Utility Stores Corporation in 63 districts of Pakistan. This indicates that the relief package is temporary and a short-term measure for a country with population of 220 million where still one-third of the population lives in abject poverty.
The government needs to come with a comprehensive and long-term strategy to deal with the rising prices. This economic crisis has an artificial crisis in which influential hoarders and profiteers are taking advantage of the situation to earn a quick buck but the common man has been reeling.
The government has targeted the lower income groups with the relief package. Most people who purchase their groceries from general stores will not receive any benefit. Also the number of people affected by the economic crisis is so vast that Rs10 billion worth package is insufficient.
This package is unlikely to provide any real relief. Utilities stores are avoided as they have long queues, substandard and inferior quality items, and empty shelves are often witnessed.
How much relief per capita?
A relief package worth Rs10 million implies that a person will receive a relief package of Rs68.15 only. This is insignificant and is unlikely to make any impact in the life of a common man.
On the contrary, the public will have to face long queues to gains essential items just to save a few rupees. The cost of transport will offset the benefit gained by buying cheaper items.
Real relief
The relief package is likely to be rejected by the masses as the subsidies given to utility stores have no real meaning. The government should instead announce a much bigger package so that positive effects can be witnessed.
The public want prices to decrease at general stores and not just confined to utility stores. The artificial inflation should be curtailed by dealing with hoarders and profiteers with an iron hand.
The local government and district administration should ensure that essential items are being sold at official rates. The subsidy for five months will have no real impact. You would save Rs400 only for buying household groceries worth Rs5000.