Will stand by Kashmiris till last breath: COAS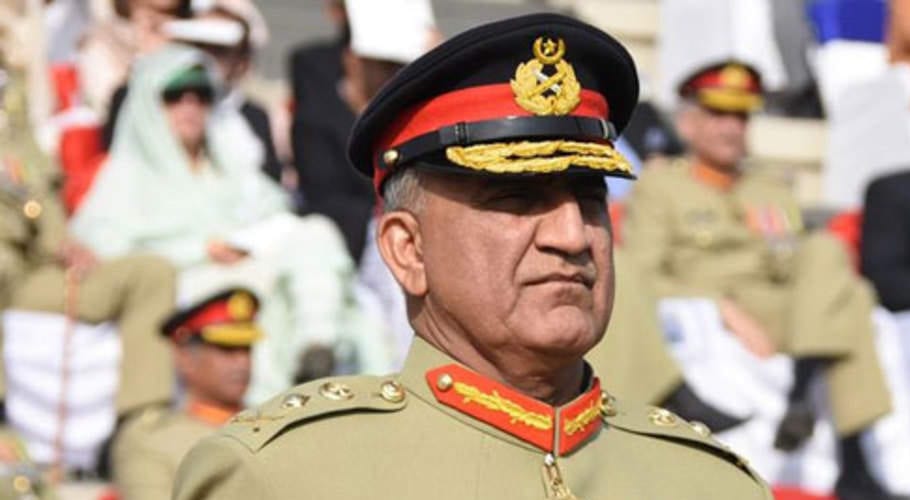 RAWALPINDI: Chief of Army Staff Gen Qamar Javed Bajwa on Friday said that Pakistan was incomplete without Kashmir and we would stand by Kashmiris till our last breath.
Gen Qamar Javed Bajwa, on the occasion of

Defence and Martyrs Day,

said, "Kashmir is Pakistan's jugular vein and we will never abandon our Kashmiri brethren."
Addressing a ceremony at the General Headquarters (GHQ) in Rawalpindi, COAS Bajwa said Pakistan will keep fighting for the cause of Kashmiris till the last bullet and soldier.
He said that Kashmir issue is an unresolved agenda of the realisation of Pakistan and would remain so until a solution is found on the basis of the United Nations resolutions and the will of the Kashmiri people.
He said, "I want to assure the people of Kashmir, Pakistan will never leave them alone, the hearts of Pakistanis and Kashmiris beat together.
According to Gen Bajwa, it was a matter of pride for him to be speaking on Defence Day. He concluded his remarks by paying tribute to martyrs and their families.
He said, "From 1947 till now, whether in traditional war or in operations against terrorists, our martyrs offered sacrifices and ensured the safety of the country."
This year marks the 54th anniversary of the 1965 war with India when the Pakistani forces repelled Indian attacks on Pakistani soil despite being heavily outnumbered. Defence Day is celebrated to pay glowing tribute to the martyrs of that war.