Shamoon Abbasi challenges Nadir Ali to call him on his show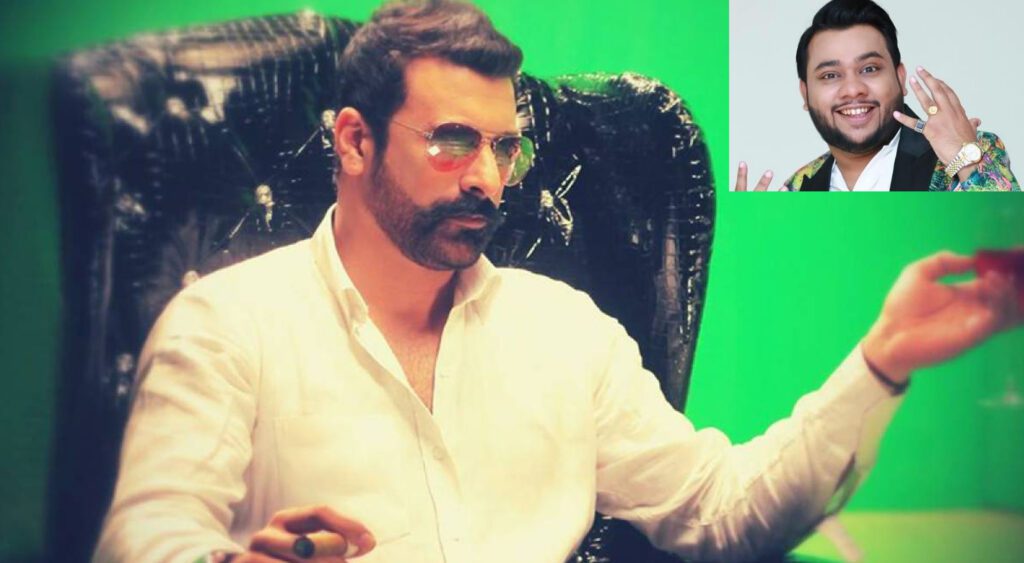 Comedian turned host Nadir Ali was once famous for his career and through his comedic work, he earned huge fame. The comedian has now become one of the country's most successful podcast hosts.
However, there is a lot of backlash Ali has been facing after his recent podcast went viral in which he forced Moammar Rana to pass some insensitive comments against Bollywood actress Priyanka Chopra.
After that, actor and director Shamoon Abbasi decided to teach the host. The actor took to his Facebook and shared his opinions on controversies Nadir Ali has created.
Read more: Nadir Ali finally addresses his controversial interview with Sunita Marshall
Shamoon said that he had valid reason for never attending this show but he challenged Nadir Ali to call him and said that he would not even take payment for the show and he would like to ask several questions from Nadir as well.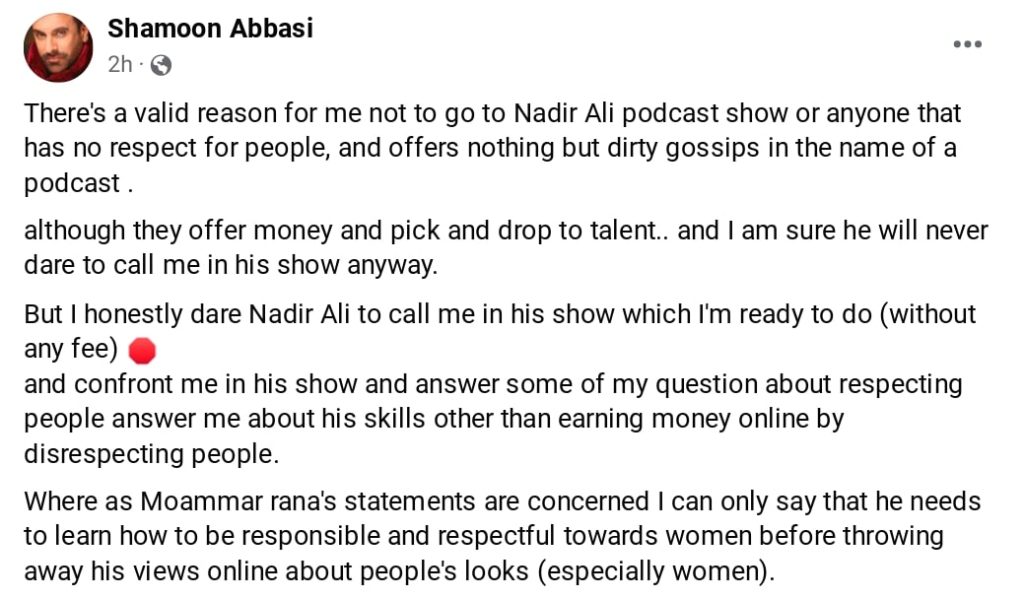 This is not the first time, the host has been deadlines in such controversy. He had previously asked inappropriate questions from Sunita Marshall regarding her faith, inappropriate questions from Aly Khan regarding Kajol and his interview with politician Nabeel Gabol also went viral for all the wrong reasons.