Senate passes Zainab Alert Bill 2020 by majority vote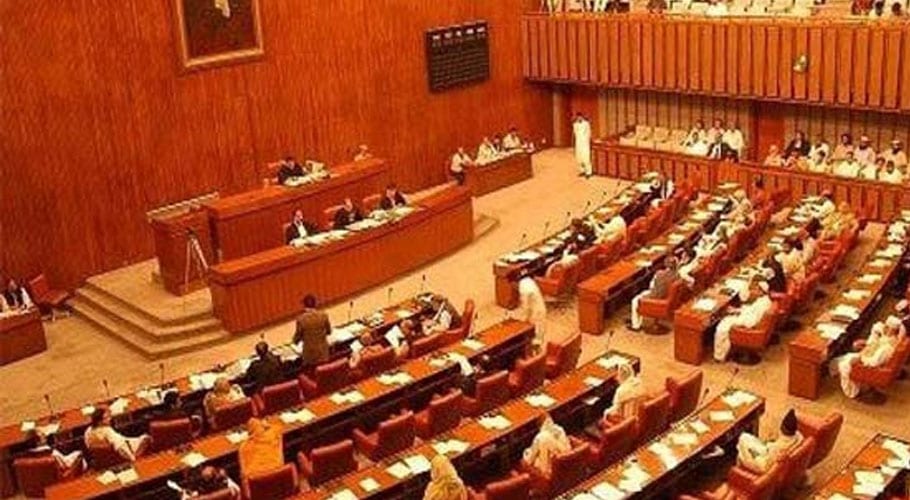 ISLAMABAD: The Senate of Pakistan on Wednesday passed Zainab Alert Bill 2020 which defines the law for the response and recovery of missing children.
According to the recent amendments passed by the Senate Standing Committee Human Rights, the police would be bound to register FIR of the missing child and action would be taken against the officers delaying to lodge a complaint.
The cases related to child rape cases will be heard by special judges. A helpline 1099 will be established under the law besides the formation of an agency to take immediate action after receiving complaints about abduction, murder and rape of minor children.
The bill was presented by Federal Minister for Parliamentary Affairs Azam Khan Swati. Pakistan Muslim League-Nawaz (PML-N) and Jamaat-e-Islami (JI) opposed the bill.
PML-N Lawmaker Javed Abbasi said the bill is being presented for approval in haste, citing that the tenure of proposed punishment for the accused is short in the bill.
Federal Minister Shafqat Mehmood and PTI Senator Faisal Javed requested the Upper House to pass the bill as the nation is waiting for its passage.
The bill remained under discussion in the National Assembly, standing committee and now is in Senate, while amendments can be made in the future. Later, the bill was passed with a majority of votes.