SC issues notice to PM, President in Justice Isa case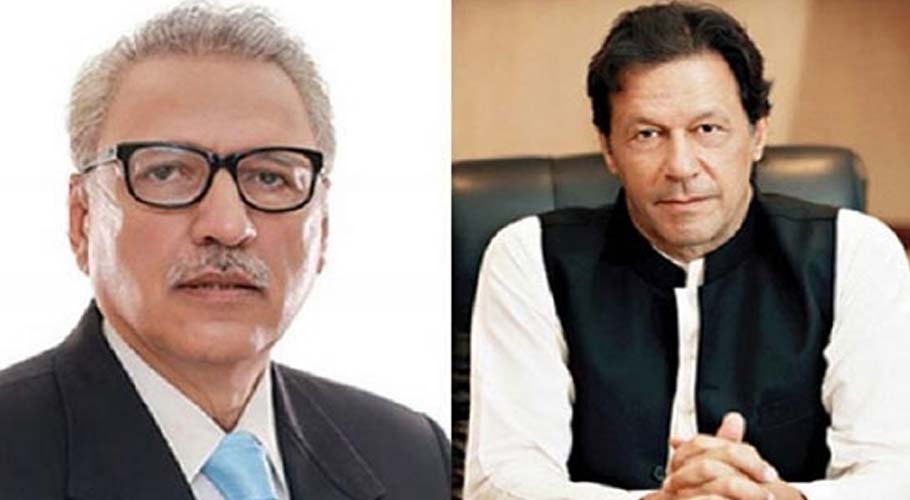 ISLAMABAD:  A notice on Tuesday has been issued to all respondents including Prime Minister Imran Khan and President Arif Alvi by the Supreme Court of Pakistan in Justice Isa case.
Federal Minister for Law and Justice Barrister Farogh Naseem, Attorney General for Pakistan Anwar Mansoor Khan and the Supreme Judicial Council (SJC) have also been listed among the respondents.
A nine-member Supreme Court bench adjourned the hearing of Justice Qazi Faez Isa's petition, against a presidential reference, until 8th October 8.
The bench noted that all petitioners including Justice Isa had attacked the presidential reference on the ground of law based on principle laid in former Chief Justice of Pakistan (CJP) Iftikhar Muhammad Chaudhry's case.
"It's a case of anxiety not only for the bar but also bench as well. We have to act in accordance with the law and Constitution," Justice Bandial observed during the hearing. "This is a very important case and we have no intent to linger on the matter."
The bench also noted that it can examine Article-211 wherein SJC proceeding cannot be challenged in the court of law while it will also consider whether the president or premier can become party under Article- 248 of the Constitution.
Justice Isa is currently facing a misconduct reference filed by President Arif Alvi against him in the Supreme Judicial Council.