Sada Welfare Foundation holds media meet-up at NICH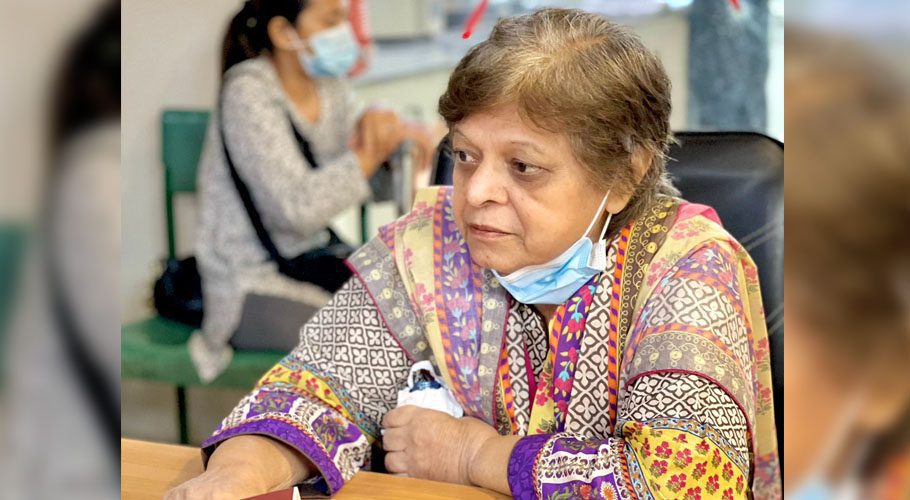 KARACHI: Sada Welfare Foundation held a media meet-up at their Blood Bank at the National Institute of Child Health to apprise the media of the great work the organization is doing absolutely free of cost, to support patients that come from all over Pakistan.
The event was attended by members of the press, as well as community leaders and representatives of the Sada Welfare Foundation.
During the meet-up, the Foundation's chairperson Fawzia Siddiqui shared her vision for the future of the community and the role that the Foundation plays in bringing that vision to life.
In addition, Fawzia Siddiqui emphasized her commitment to transparency and accountability and highlighted several steps that the organization is taking to ensure that its resources are being used effectively and efficiently.
"We believe that by working together with our community partners, we can make a real difference in the lives of people who are struggling to make ends meet," said Fawzia Siddiqui.
"We are committed to catering to the needs of our people and to using our resources in a way that has the greatest possible impact," he added.
The meetup concluded with a detailed question-and-answer session, through which the media satisfied itself regarding the workings of the Foundation and the difference it was making to the lives of patients, especially children, in need of blood for various reasons, including cancer and thalassemia.
For more information about Sada Welfare Foundation, please visit sadawelfare.com.