Renowned Bollywood actor Sanjay Dutt diagnosed with lung cancer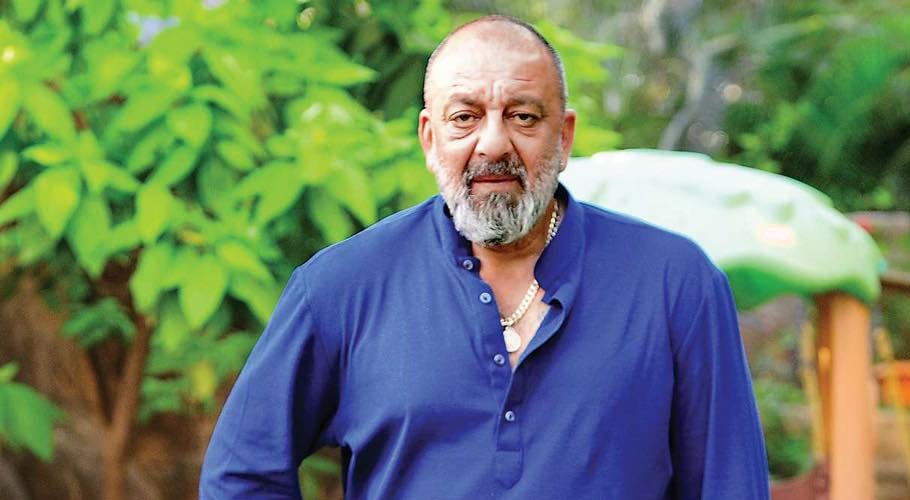 MUMBAI: Famous Bollywood actor Sanjay Dutt has been diagnosed with advanced stage lung cancer, days after he was admitted to a hospital in Mumbai after suffering from chest discomfort.
He had low oxygen saturation levels and chest discomfort. Later, Doctors confirmed the actor does not have Coronavirus. However, he was kept under observation for a day or so.
On Tuesday, Sanjay Dutt was
said to be suffering from stage 3 lung cancer. A close friend of the actor has also said that Sanjay is devastated by the news.
The friend of the actor revealed, "Baba is devastated. He has little children. Fortunately, they are in Dubai right now with their mother. But breaking this awful news to them would be an ordeal." The friend further revealed, "It is curable. He needs instant and rigorous treatment for which he leaves immediately."
Sanjay Dutt diagnosed with lung cancer. Let's pray for his speedy recovery.https://t.co/IBc6j2XchZ

— Komal Nahta (@KomalNahta) August 11, 2020
It is also being reported Sanjay Dutt will fly down to the United States for the treatment soon, however, there is no confirmation on this as of yet.
It was today morning that Sanjay Dutt made a social media post saying that he is taking a break for a short while for medical treatment.
On a social media website Twitter, he said, "Hi friends, I am taking a short break from work for some medical treatment. My family and friends are with me and I urge my well-wishers not to worry if unnecessarily speculate. With your love and good wishes, I will be back soon".
— Sanjay Dutt (@duttsanjay) August 11, 2020
Dutt's father, Sunil Dutt, had succumbed to a heart attack in 2005, he was 12 days away from celebrating his 76th birthday when he breathed his last.
It was Sunil Dutt who had launched the Nargis Dutt Foundation in 1981, in New York, after his beloved wife's demise. Sanjay's sister, Priya Dutt, is actively involved with the foundation to date, now that it has an overwhelming presence in Mumbai.
The actor has been staying apart from his wife and two kids because of the lockdown. Maanayata and the twins have been in Dubai for the last few months and the distance has been hard on the family.
Coming back to the superstar's health, Team SpotboyE wishes Dutt a speedy recovery. "We hope God gives him and his family the strength to sail through this difficult time".  
What a sad news. May God bless him with speedy recovery.

— SK (@Trustyourself15) August 11, 2020