Arts Council releases song in connection with Independence Day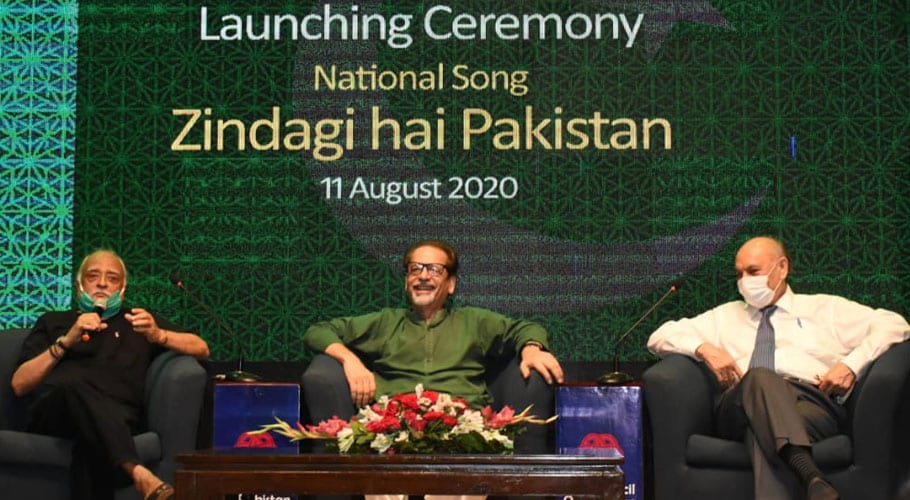 KARACHI: Arts Council Karachi has released a national song 'Zindagi hai Pakistan' today (Tuesday) on the occasion of Independence Day.
According to a press release issued in this regard, the song is written by Sabir Zafar, Music by Wajid Saeed, and directed by phenomenal Director Sohail Javed. The song depicts the migration of 1947 and the cities, villages, seas and rivers, industries and fields of Pakistan.
Addressing the introductory ceremony of the national song, Renowned intellectual Mr. Anwer Maqsood said that Pakistan has faced trouble for the past 73 years but will surely overcome all these problems.
Anwer Maqsood further said that the youth of Pakistan was extremely talented. "We have made this song with positivity and patriotism," he remarked.
On the occasion, ACP President Mohammad Ahmed Shah said that from Skardu to Karachi each and every citizen of this country observes the day of independence with patriotism. Secretary Arts Council Aijaz Farooqi, Sohail Javed, and others also spoke on the occasion.