Release of Hamza Shehbaz from NAB custody demanded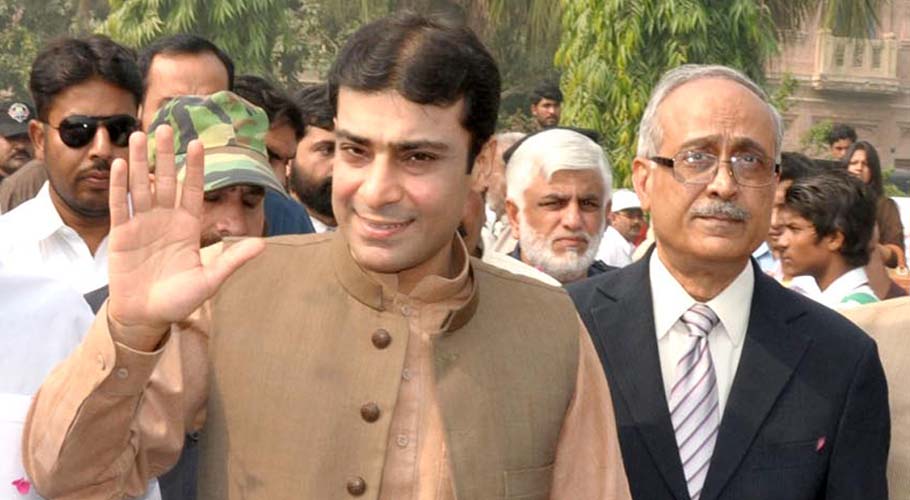 ISLAMABAD: Pakistan Muslim League-Nawaz (PML-N) leaders have demanded the release of Opposition Leader in the Punjab Assembly Hamza Shehbaz from the custody of the National Accountability Bureau (NAB).
PML-N Spokesperson Marriyum Aurangzeb alleged that the NAB was an institution of political engineering and raised questions on its investigative authority.
She said that the NAB has turned into a political institution as it is being used for political victimizations.
Marriyum Aurangzeb further said that the opposition leader has appeared before the court more than 50 times in relation to trumped-up charges.
The PML-N spokesperson said that so far the NAB has failed to find evidence of any corruption however, Hamza is still facing punishment.
She further said that no proceeding has been made following the release of the inquiry report of the wheat-sugar crisis."Why is NAB not arresting those involved in a wheat-sugar crisis or Peshawar Metro's corruption?" she asked.
She said "Prime Minister Imran Khan and his ministers are requested to pay attention to the fight against COVID-19.
They should also be concerned about providing food rations to the people, relief to the wage earners and laborers," she added.
Earlier, Hamza had filed a petition for bail in the Supreme Court of Pakistan in a money laundering case and assets beyond means of income case against him.
On 11 June 2019, NAB had apprehended Hamza after the Lahore High Court turned down his application for interim bail in the Ramzan Sugar Mills and money laundering cases.