Raheela Rahim: A victim of acid attack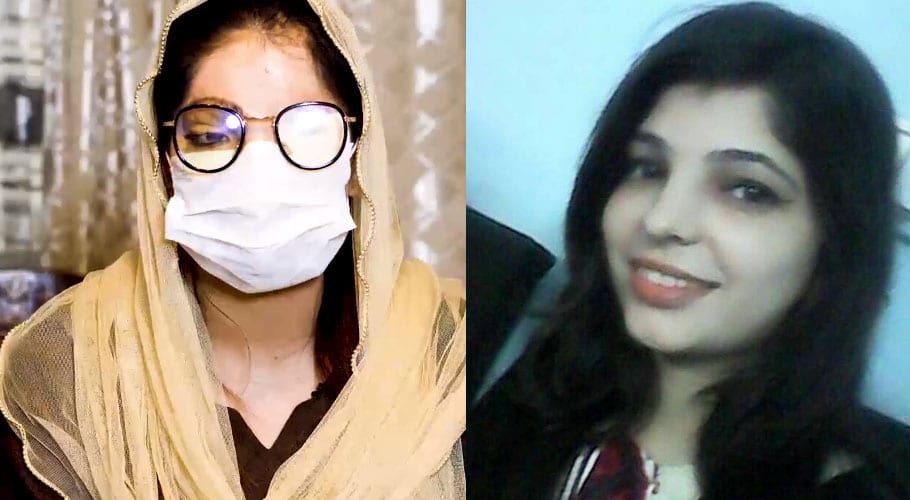 Pakistan is continuously improving on World Crime Index and has moved up the ladder at 71 in 2019. However, brutalities faced by the women and children, which include kidnapping, acid attacks or rape, continue to spread shockwaves across the country.
Acid attacks in Pakistan are nothing new in society, but yet can not be easily forgotten. Usually, women in this country are targets of acid crimes for rejecting marriage proposals, jealously among relatives and the like. One such victim who still awaits justice is Raheela Rahim. 
The Incident:
Raheela Rahim, a resident of Karachi, had acid publicly thrown at her on July 5, 2017. She was attacked by her ex-fiancé on Abdul Hasan Isphahani Road when she refused to marry him.
With the consent of both the families, Raheela was engaged to Zeeshan Umar, who was a police officer. Later, Zeeshan Umar was identified as a mugger and Raheela's family decided to call off the engagement. The decision changed her life fatally.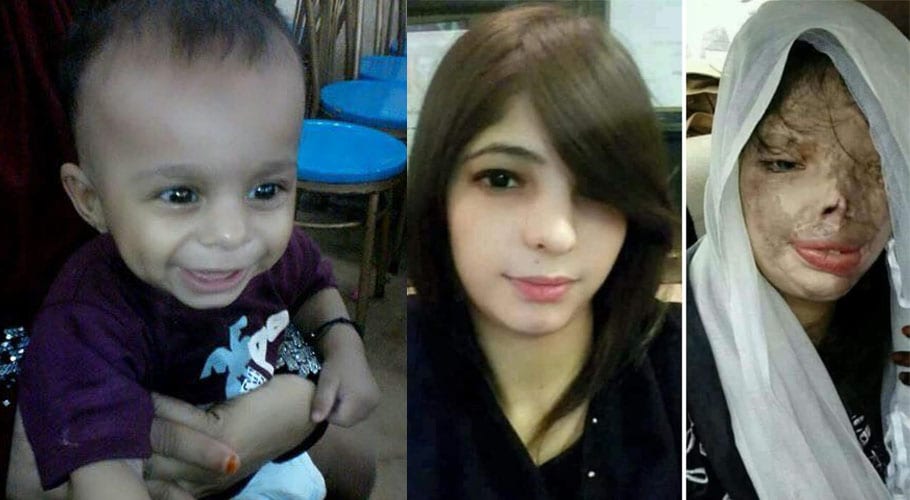 Zeeshan Umar with his friend named, Sohrab threw acid on her  which disfigured Raheela's entire face. Her six-month-old nephew was also present at the spot and so suffered deep scars on the left side of his face. Meanwhile, Raheela lost one eye and can barely see from her second eye. Doctors believe she may never regain her sight completely again. 
Raheela took her case to court to create awareness and asked for justice. However, the influence of Zeeshan Umar among police officers became a stumbling block.
Now, Raheel is struggling to stay alive due to threats against her. "During my treatment in a hospital, one person in a doctor's gowncame there to kill me," Raheela said. "I left Karachi and moved to Islamabad due to the threats where I filed a petition requesting the Supreme Court to transfer my case to an Anti-Terrorism Court, but nothing happened." For years later she still awaits justice.
She says, "A new lawyer has given hopes that my statement will be heard in the court."
Raheela' determination
Raheela is determined to fight for justice until the very end. She says, "I want every woman to stand for themselves and fight for their justice. No matter what people say, one should always try to raise their voice against an injustice." She believes that the accused should also be attacked with acid so they can also experience the same pain that victims go through.
Acid Attacks Statistics 
Acid attacks are not only a problem in Pakistan but in other countries across the world. Acid attack incidents are constantly increasing.
Approximately 1,500 acid attacks are recorded worldwide annually. Bangladesh, India, Pakistan, Nepal, Cambodia, and Uganda are countries with the highest reported incidence.
Acid attacks were also reported in the United Kingdom. Four years ago, 398 cases of acid attacks were reported in the UK while those cases were doubled in 2018.
In Pakistan, 513 cases of acid attacks were reported from 2004 to 2017. In 2010, 65 people were subjected to acid attacks in 2011, 49 in 2013 and 51 in 2013.
Acid Attack Laws
In 2017, a bill was proposed and passed by the National Assembly with the name, "The Acid and Burn Crime Bill 2017."
The bill was proposed by PML-N's Marvi Memon and offers free medical treatment and rehabilitation for acid burn victims. It also permits life imprisonment to be awarded for whoever commits an acid attack.
The bill received much appreciation from human rights activists across the country. Yet implementation of the law is barely seen.