Rabri Doodh, newest obsession for Karachites
Rabri doodh is a traditional cold beverage with a creamy texture that works best in summers and keeps you refresh.
Rabri is a sweetened condensed milk-based dessert when mixed with pure milk becomes an Indian item that is prepared from milk, khoya, falooda, almonds, and basil seeds.
For delicious milky doodh rabri, Haji Asghar Rabri is the go-to spot in Karachi. Situated in Nagan Chowrangi, Haji Asghar Rabri serves the best rabri doodh in Karachi. The eatery makes the delicious milky dish with 270g of milk, 50g of rabri, and falooda.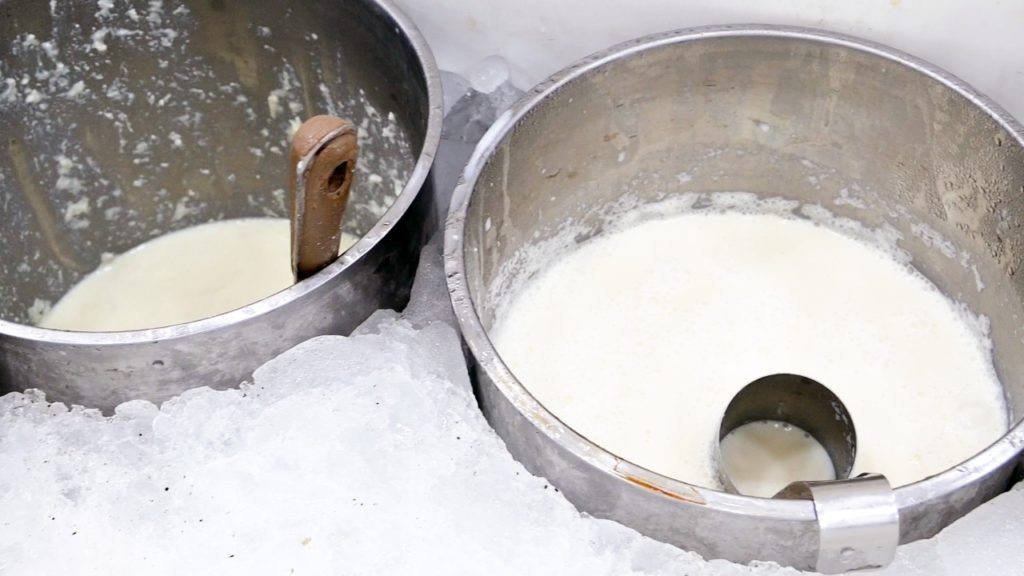 The makers use a large saucepan, pour milk and boil it. Then they add finely chopped cashew nuts,  almonds, pistachio, and sugar. In a mixture, add cashew nuts, cardamom powder, and stir it.
It is eaten when cooled. The eatery serves a single glass of doodh rabri for Rs.100.