'Puppets' will not understand Nawaz Sharif's speech: Rana Sanaullah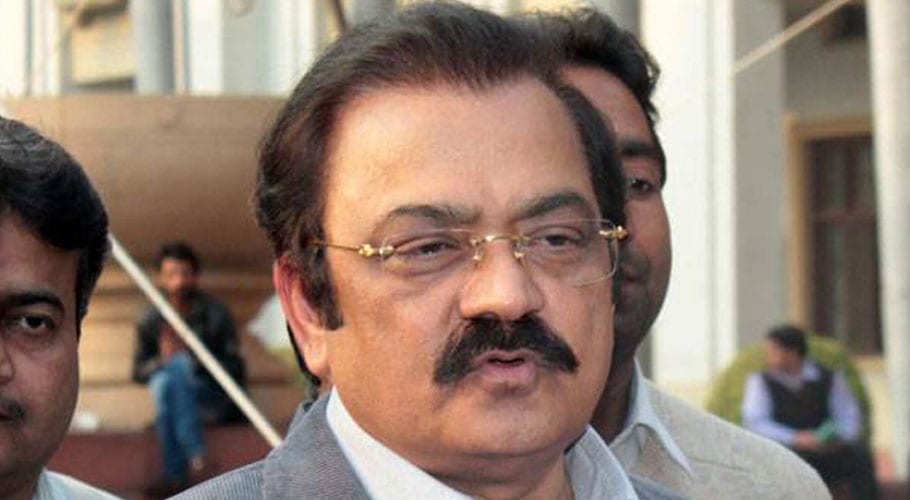 LAHORE: Pakistan Muslim League (PML-N) leader Rana Sanaullah has termed the government 'puppets' and said that they will not understand the speech of the PML-N leader Nawaz Sharif.
Talking to media in Lahore, Rana Sanaullah said that the three-time elected prime minister had put the bitter historical facts before the nation during his speech at a meeting in Gujranwala yesterday.
He said that vote theft was a violation of the constitution and a betrayal of the people. If there is a transparent investigation into the foreign funding case and 23 secret accounts, the PTI will be banned. Rana Sanaullah said that the 'incompetent' government should be ready to hold people accountable.
Read more: Will not remain silent against govt's atrocities: Rana Sanaullah
On the other hand, Sindh government spokesman Murtaza Wahab has said that the case of 200 million people will be fought on the streets. While addressing a press conference in Karachi, he said that tomorrow we will have a successful meeting which will be a referendum against the incompetent government. The decision of the people against the government has come yesterday, he added.
 Murtaza Wahab said that unemployment and inflation have increased in the country while the people's case was fought in Gujranwala yesterday and now everyone will be seen chanting anti-government slogans in Bagh-e-Jinnah.