PSX ends volatile trading session on downward note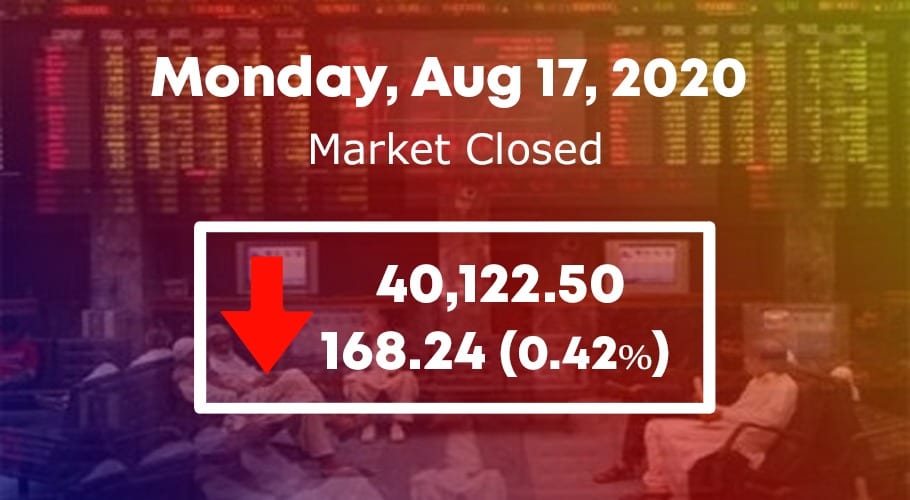 KARACHI: Bears ruled the Pakistan Stock Exchange on the first trading session of the week which ended on a downward trajectory after a volatile session.
Accumulating 114.67 pts the KSE 100 index touched its intraday high of 40,405.41 points. The index failed to carry on the positive momentum and reached its day's low of 39,939.69.
It closed with a loss of 168.24 points at 40,122.50. The KMI 30 index gained 70.86 points ending at 64,554.19, while the KSE All Share index added 64.94 pts settling at 28,199.20.
The overall market volumes were recorded at 522.22 million shares of which 346.44 million shares belonged to KSE 100 scrips. Unity Foods Limited (UNITY +2.59%), Hascol Petroleum Limited (HASCOL +0.61%) and TRG Pakistan Limited (TRG +1.74%) were top picks of the day. The scripts had 37.37 million shares, 35.31 million shares and 26.44 million shares traded, respectively.
The sectors adding to the losses of KSE 100 index included the Fertilizer sector (169.73 pts), power generation and distribution sector (127.89 pts) and banking sector (49.50 pts).
Company-wise, Hub Power Company Limited (HUBC 122.76 pts), Engro Corporation  (ENGRO 118.15 pts) and Habib Bank Limited (HBL 62.70 pts) were top negative contributors.
The fertilizer sector lost 2.99% from its cumulative market capitalization. Engro Fertilizer (EFERT 5.45%), Engro Corporation (ENGRO 5.34%) and Fauji Fertilizer Bin Qasim Limited (FFBL 5.86%) all closed negative.