President Alvi discusses Kashmir issue with world leaders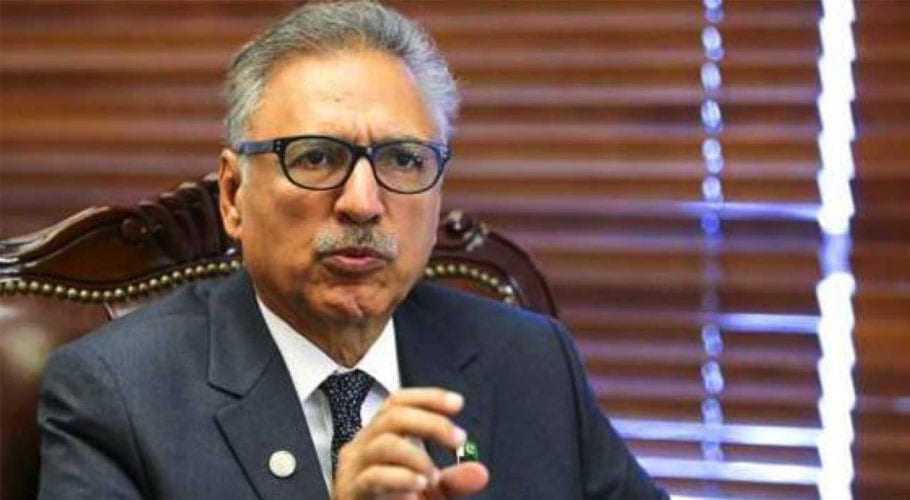 TOKYO: President Dr Arif Alvi discussed on-going tensed situation in Indian Occupied Kashmir with world leaders while attending enthronement ceremony of Japanese emperor Naruhito.
President Alvi was invited to attend enthronement ceremony of the Japanese emperor. The ceremony was also attended by more than 100 heads of state and government. The president was accompanied by First Lady Samina Alvi.
While speaking to the dignitaries at the ceremony, Dr Alvi highlighted atrocities of Indian forces in the valley. He maintained that solving Kashmir issue is crucial to bring lasting peace in the region.
Furthermore, he emphasised that right to self-determination was the fundamental right of the people of Kashmir and it could not be suppressed by force as India had tried in vain to do for the last 70 years. 
President Alvi also offered the heads of different states to invest in the country's Information and Technology sector saying Pakistan has a great potential for investment.
The President also highlighted the investment potential of Pakistan, especially given the investment-friendly policies of the present government. He underscored that ensuring ease of Doing Business was the top priority of Pakistan. He said that Pakistan was a very beautiful country and had a huge tourism potential and invited the dignitaries to visit Pakistan.
Later, the President met Amir of Qatar, Prince Tamim, Crown Prince of Bahrain, HRH Prince Salman, President of Lithuania and President of Estonia and Representative from Saudi Arabia and discussed their excellent bilateral relations and friendship with Pakistan.
He also met Prince Charles, Prince of Wales and invited him to visit Pakistan. He also had a talk with President Ashraf Ghani of Afghanistan about Kashmir and peace in Afghanistan.