PPP local leaders protest over Lahore motorway incident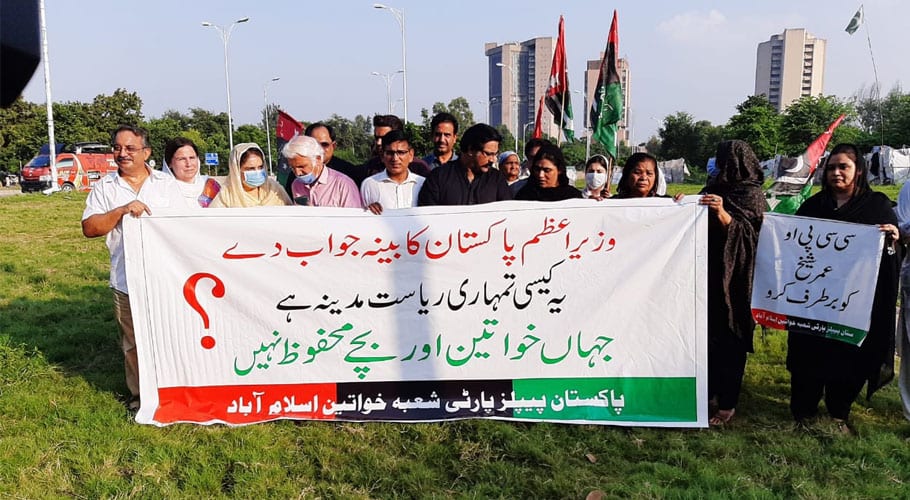 ISLAMABAD: Pakistan People Party (PPP) local leaders staged a protest at the National Press Club over the gangrape of a woman on the motorway and demanded to hang the culprits.
The nation is enraged by the incident that occurred on the Lahore-Gujranwala ring road in which a woman was gang-raped on the highway. There have been growing calls for the public hanging of the culprits at the site of the incident.
The PPP women's Wing staged a protest and decried that absence of law and order in the country. They said there are daily cases of sexual assault against women and children while the government is completely helpless and unable to take any concrete action.
The protestors said that it as the responsibility of the government to protect the life and property of its citizens. "Why is the nation becoming unsafe for women? Why is the prime minister silent about it," they questioned, demanding that strict action should be taken.
They expressed desire that women should enjoy complete freedom to continue their daily activities. They urged other women to come forward and demand ending this scourage from the country.
They demanded strict punishment for rape and murder cases and said the perpetrators behind such barbaric incidents should be given exemplary punishment. They said that such incidents are a disgrace and hurt that nation's image.