PM chairs meeting of govt economic team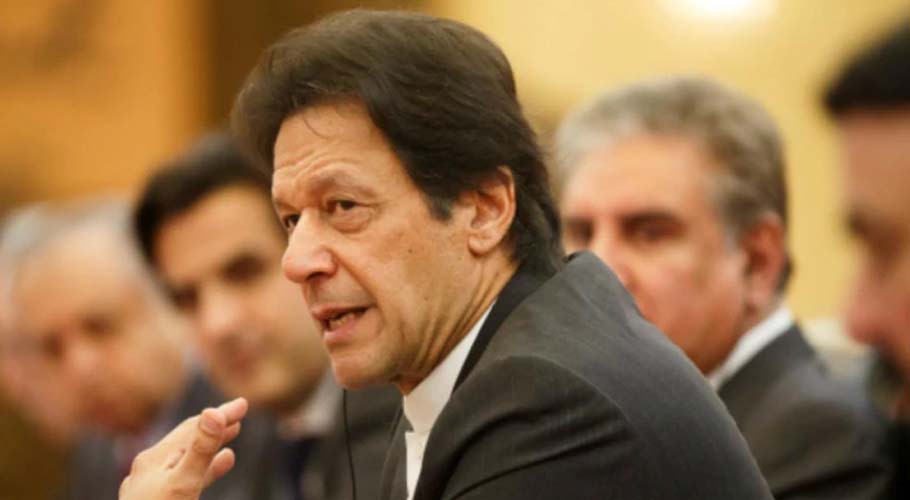 ISLAMABAD: Prime Minister Imran Khan chaired the meeting for government economic team meeting o

n the measures and their implications for the improvement and stability of the economy

on Saturday.
The Prime Minister directed the various ministries to devise a clear timeline-based methodology for the achievement of these quarterly goals and the achievements achieved in this regard so that the fulfillment of the targets could be completed within a stipulated time. 
In the meeting, it was revealed that results for government policies and reforms have begun to produce results. According to the latest data, exports increased by 38 percent in the first two months of the current fiscal year. Improvements in tax collection, tax net increase, and private business activity have also been observed.
Detailed briefing by the Secretary Finance on the targets set by the various ministries including Commerce, Industry and Commerce, National Food Security, Ministry of Petroleum, FBR, Investment Board, Aviation Division for each quarter of the financial year. was given.
Talking about the importance of agriculture in the country's economy and the government's revolutionary steps to promote it, the Prime Minister said that the present government has formulated a comprehensive policy for the promotion of every sector of agriculture.
The Prime Minister said that the promotion of small and medium enterprises is in the priority of the government. In this regard, the government is committed to the policy of providing all possible facilities to SMEs.
The Prime Minister said that in the past, special attention needs to be paid to the restoration of closed factories and industrial units on the basis of mismanagement, financial and other reasons.
The dynamic role and coordination of all relevant institutions including the National Bank, State Bank, and other institutions should be improved and a mechanism for rehabilitation of SK units should be formulated.
Talking about government initiatives to promote the construction sector, the Prime Minister said that the proposal for the construction sector to give industry status and the implementation of a fixed tax on construction in major cities is being finalised.
The Prime Minister directed that out-of-the-box solutions and suggestions be proposed in the economy for the betterment of the economy and that all stakeholders should be consulted in this regard so that viable suggestions could be implemented immediately.
The meeting was attended by Minister for Economic Affairs Hamad Azhar, Minister for Planning Makhdoom Khusro Bakhtiar, Advisor to Finance Abdul Hafeez Shaikh, Advisor on Institutional Reforms Dr. Ishrat Hussain, Assistant Specialist Dr. Firdous Ashiq, Assistant Special Yousuf Beg Mirza, Chairman New Pakistan Housing Authority. Bank, Chairman FBR, Chairman Investment Board, Chairman sense program Dr. Sania Nishtar and other senior officers attended.