Pakistan submits report on combating terrorism to FATF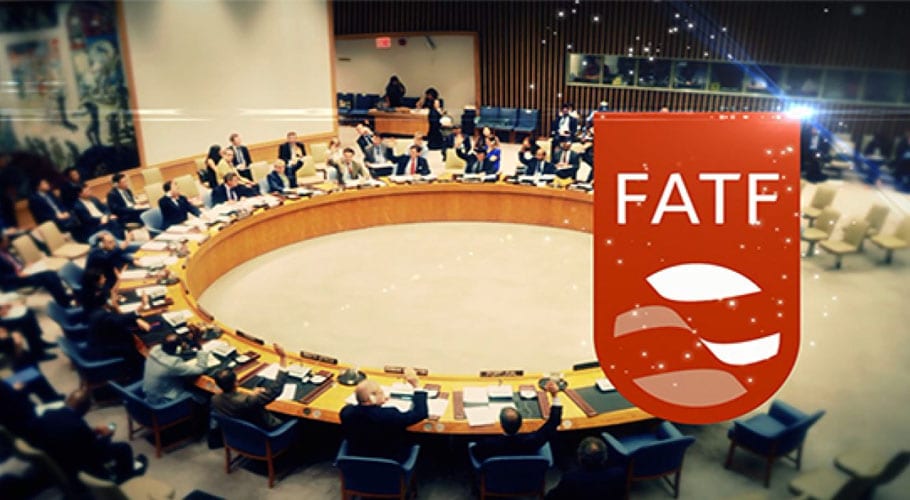 BANGKOK: Pakistan has submitted a report to the Financial Action Task Force (FATF) on strengthening of its anti-money laundering and combating the financing of terrorism framework.
According to sources, a 15-member Pakistani delegation submitted the report during the talks with FATF officials in Bangkok, the negotiations between the two sides will continue until13th  September. On behalf of Pakistan, Minister for Economic Affairs Hammad Azhar has been leading the delegation.
During the ongoing negotiations, the FATF will be apprised of measures taken by Pakistan to prevent suspicious transactions. Pakistani officials will respond to FATF's queries about restricting illegal activities and freezing the assets of proscribed organisations and groups.
Read also:

Pakistani delegation led by Azhar set to meet FATF's APG
The officials will also brief the anti-money laundering watchdog on the legislation with regard to foreign currency regulations.
The FATF will evaluate the report submitted by Pakistani officials. It will make a final decision on whether to exclude Pakistan from its grey list, keep it or place it on the blacklist at a meeting in Paris on October 16-18.
Earlier in July, the FATF urged Pakistan to swiftly complete its action plan by October 2019 as in that month it will decide whether the country would be placed on the blacklist or not.
Being on the black list means its banking system will be regarded as one with poor controls over AML and CFT standards forget bringing PayPal to Pakistan, expatriates will find it difficult to send remittances. The government, too, will struggle to raise funds from international markets if the country is placed on the blacklist.
Based out of Paris, the FATF is an inter-governmental body that combats money laundering, terrorist financing and threats to the international financial system. It put Pakistan on its grey list in June 2017 because of deficiencies in the country's anti-money laundering and countering of terror financing regulations.
Pakistan's name in the grey list means that Pakistan would be required to submit quarterly follow-up reports to the Asia Pacific Group (APG).
The next session of FATF is scheduled to be held in Paris by the end of October. Pakistan is currently being monitored at three different but interlinked levels, APG, the United States, and the FATF.