Pakistan to seek $2.7 billion Chinese loan for ML-1 project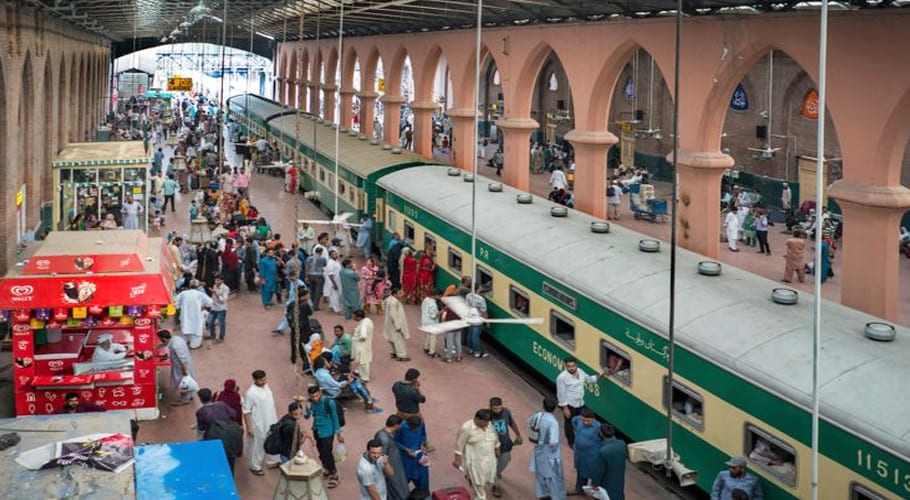 ISLAMABAD: Pakistan decided to seek $2.7 billion loan from China for the construction of package-1 of the Mainline-1 project of China Pakistan Economic Corridor (CPEC).
The sixth meeting of the financing committee on ML-1 project decided that Pakistan would request China to sanction only $2.73 billion in loan out of the total estimated Chinese financing of $6.1 billion.
The Ministry of Economic Affairs has been directed to formally send the Letter of Intent to China next week as Beijing is expected to finalise its next year's financing plans by the end of the current month.
The Ministry of Railways was in favour of making the request for full financing. However, it was decided that Pakistan would receive the loan in three tranches subject to Chinese endorsement of the plan In August, the Executive Committee of National Economic Council (ECNEC) approved the ML-1 project worth $6.8 billion.
It was decided that Pakistan would undertake $2.4 billion worth construction under package-I due to commitments to the IMF programme. It was later decided to expand to $2.73 billion after the railways minister brought changes to the construction plan.
The package-1 will be implemented from January 2021 to December 2024 and will cover the construction of a 527km track between Peshawar, Rawalpindi and Lahore. The ML-1 project includes dualisation and upgrading of the 1,872km railway track from Peshawar to Karachi.
During Friday's meeting, a Ministry of Finance representative raised the issue of bankability of the project. The ministry has long expressed concern that the huge cost of $6.8 billion will have implications for the balance sheet of Pakistan Railways and the Ministry of Finance.
The finance ministry representative sought details of the payback period and asked about the means of returning the Chinese loan. Pakistan Railways is not in a position to pay salaries and pensions to its employees without cash injection from the federal government.
It may be mentioned that ML-1 is the only strategic project being finalised under the CPEC framework but significant delays as successive governments could not meet the originally agreed deadlines.