Pakistan reports over 3,500 coronavirus cases, 66 deaths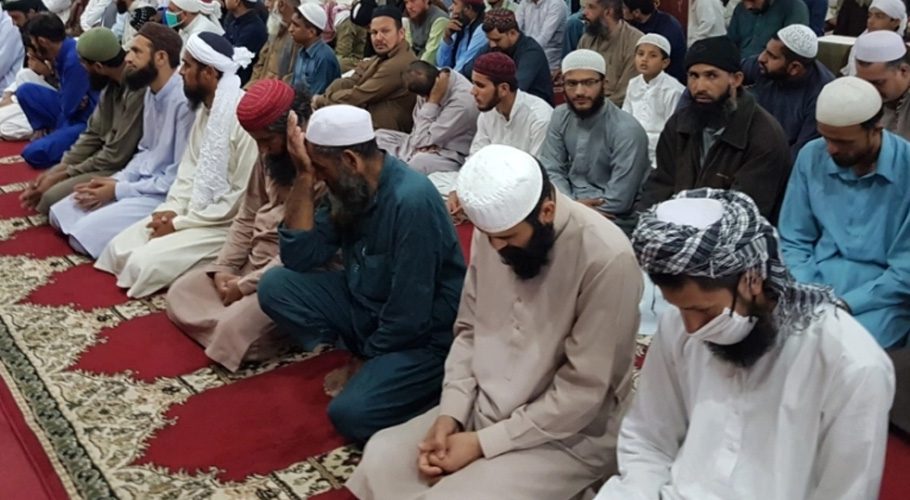 ISLAMABAD: Global outbreak of coronavirus has killed more 66 people were coronavirus in the last 24 hours Pakistan.
The total number of deaths due to covid across the country rose to 24,639. According to the latest figures released by the National Command and Operations Center (NCOC), 3,974 corona cases were reported across the country in the last 24 hours.
The total number of coronavirus cases across the country reached 1,19,274. According to the NCOC, 57,460 virus tests were performed in the last 24 hours. During the last 24 hours, the corona positive rate was 6.91 percent.
During the last 24 hours, 57,460 tests were conducted for the diagnosis of coronavirus, bringing the total number of tests to 17,07,656. 
The worst affected provinces were Punjab and Sindh. In Punjab, 374,916 cases and 11,434 deaths were reported, while in Sindh, 414,850 people were affected and 6,497 died from coronavirus.
Read more: Pakistan reports another 67 deaths due to coronavirus
In Khyber Pakhtunkhwa, 153,836 people were affected and 4,696 died from corona, while 31,686 cases and 335 deaths were reported in Balochistan. In Islamabad, 94,714 people were affected by coronavirus while 837 died.
In Gilgit-Baltistan, 9,482 people were affected by corona while 168 died. In Azad Jammu and Kashmir, 29,790 cases and 672 deaths were reported. Across the country, the death rate from the virus was 2.2 percent.
In the last 24 hours, 3,122 cases of the virus have infected coronavirus across the country, bringing the number of healthy people to 996,426 and the number of active cases across the country to 88,209.