Pakistan reports 659 coronavirus cases, 7 deaths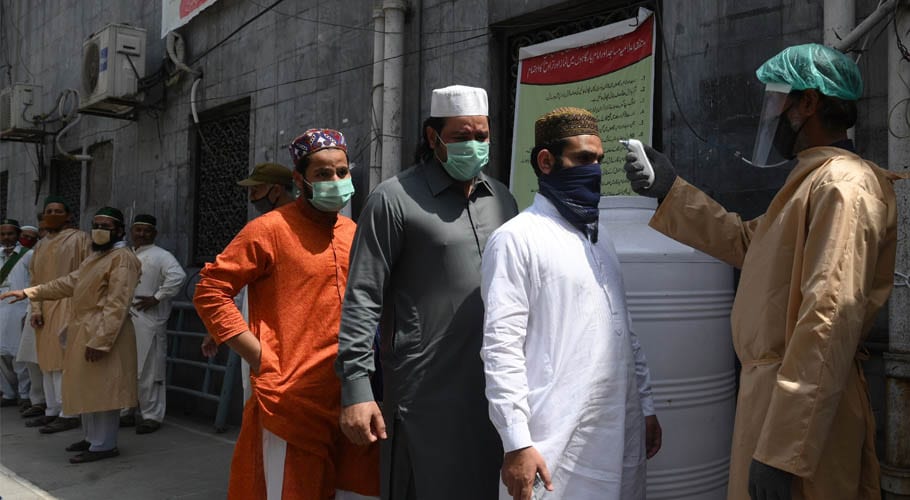 ISLAMABAD: Seven more people have died in Pakistan due to the coronavirus and the total number of deaths has reached 6,621.
According to the National Command and Operations Center, 659 new cases of coronavirus have been reported in the last 24 hours and the total number has reached 321,877. In Pakistan, 9,421 patients of coronavirus are undergoing treatment, and 35,835 have recovered.
The coronavirus has killed 2,279 people in Punjab and 2,568 in Sindh. The death toll in Khyber Pakhtunkhwa has risen to 1,265, 193 in Islamabad, 146 in Balochistan, 90 in Gilgit-Baltistan, and 80 in Azad Kashmir.
Read more: 13 more people die of coronavirus in Pakistan

The number of coronavirus cases in Islamabad has reached 17,781. At least 101,367 cases have been reported in Punjab, 1,41,249 in Sindh, 38,521 in Khyber Pakhtunkhwa, 15,621 in Balochistan, 4,061 in Gilgit-Baltistan, and 3,322 in Azad Kashmir.
There are facilities for coronavirus patients in 735 hospitals in Pakistan and the number of ventilators for coronavirus patients in hospitals is 1,920. There are 132 testing laboratories operating in the country and trace, test, and quarantine strategies are working effectively in several cities.