Pakistan ready for Indian misadventure: DG ISPR Babar Iftikhar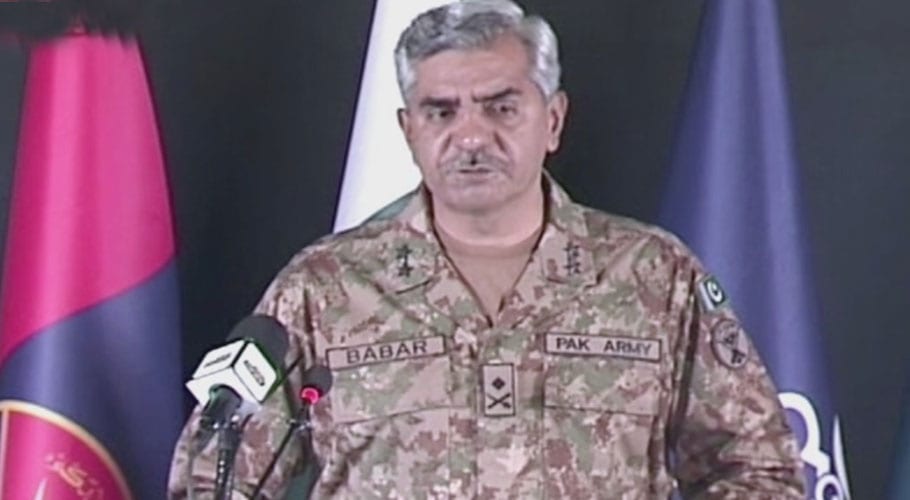 RAWALPINDI: Director-General of Inter-Services Public Relations (ISPR) Major General Babar Iftikhar has assured that Pakistan Army is ready for any misadventure.
Addressing a press conference on first anniversary of Operation Swift Retort, Babar Iftikhar said, "Pakistan forces are fully aware of covert operations of enemy," adding that Pakistan would respond effectively whenever there is a challenge to security of Pakistan.
The newly appointed DG ISPR said that India refused Pakistan cooperation after Pulwama incident and also blamed us for the event.
He said that after rejecting Pakistan's cooperation, India cowardly carried out an attack on February 26, adding, "Pakistan was prepared for the event and gave them a surprise which they wanted to give us."
He also saluted the brave soldiers of Pakistan Army and Air Force to fight bravely for their motherland in front of the enemy.
'Do not Test our Capability'
Major General Babar Iftikhar warned, "Pakistan is ready for all the challenges and will respond effectively – and do not test our capabilities."
He said, "There is no space for war between Pakistan and India," adding that the consequences will be uncontrollable and things will spiral out of control.
He said, "Whenever India has taken any misadventure, we have given them a battling response."
'LoC Violations'
Commenting on Indian violations at Line of Control (LoC), he said that the most ceasefire violations and casualties were recorded in 2019
He said in 2019 there have been 384 violations by India.
Iftikhar Babar said that Pakistan Army as a responsible force we respond on military targets, while the Indian forces target civilians.
'Kashmir'
Major General Babar Iftikhar said that the people of Indian occupied Kashmir have been facing major violence and oppression during the past 207 days.
He said that the Kashmir dispute is internationally recognised between India and Pakistan."
He said that the international media and human rights bodies have unmasked the violence in the occupied valley while there are protests in India in this regard.
DG ISPR said, "The United Nations chief has also stressed ending the oppression in the occupied valley. "
"The entire world is aware of what is going on in Kashmir and we feel for the people of the valley," he added.
'US-Taliban peace deal'
Referring to US-Taliban peace deal, the DG ISPR said, "There will be positive results from this deal."
"Nobody wants peace in Afghanistan more than Pakistan. We are hoping for the best," he said.
DG ISPR said that Pakistan has very cordial and good relation with Afghanistan, as far as this peace deal is concerned, Pakistan has done its best to facilitate this deal.
'Coronavirus'
The DG ISPR said that govt is taking effective measures to cope with the deadly virus, adding that Pakistan Army was ready to help out govt when they ask for help.