Pakistan promotes religious tourism for peace, harmony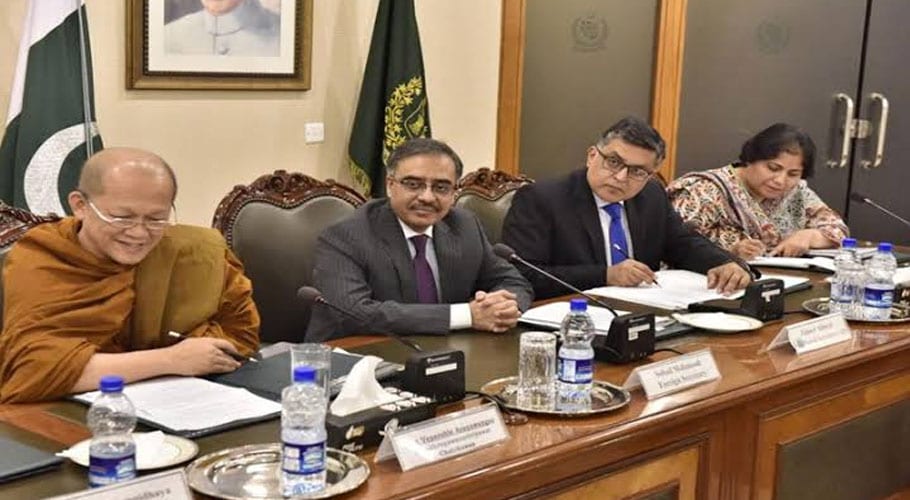 ISLAMABAD: Pakistan determined to promote religious tourism for maintaining peace, harmony and bilateral relations among the countries.
According to sources, Foreign Secretary, Sohail Mahmood met the Most Venerable Arayawangso, Thai Monk in a meeting in the federal capital.
The foreign secretary highlighted Pakistan's Buddhist heritage in the country and extended his thoughts over the relationship that the two countries share, said sources.
He also hoped that the meeting with the Thai Monk would strengthen academic and scholarly links along with spiritual harmony as well, added sources.
On this occasion, the Thai Monk also appreciated the hospitality showed by the government of Pakistan. He said that the visit would encourage Thai tourists to find more about Buddhist heritage in Pakistan.
Earlier, Prime Minister Imran Khan announced to build Kartarpur Corridor and connect two of the most important Sikh shrines in Pakistan and India.
This step was taken to let Sikh community to visit their Holy sites without hindrance. The representatives of incumbent government said that this endeavor is ideal to promote religious harmony and human respect in the country.