5000 Sikh pilgrims to receive Visa-Free Entry for visiting Kartarpur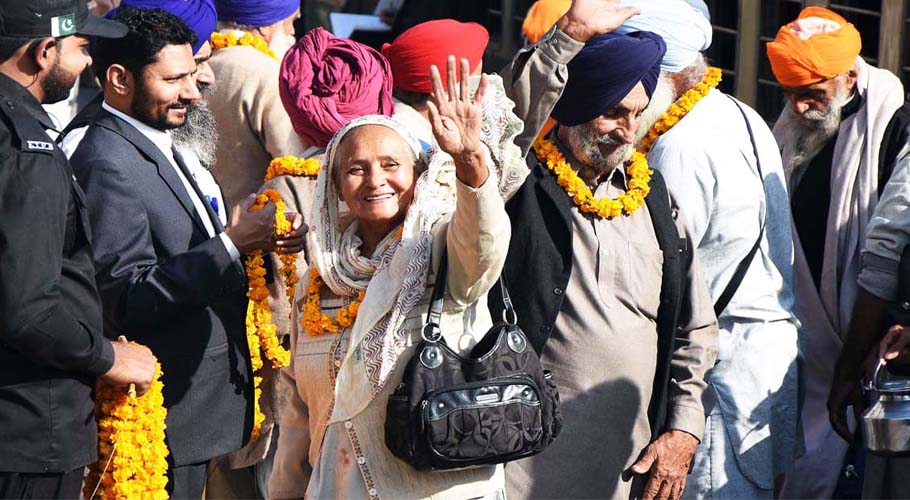 Islamabad: Pakistan Prime Minister Imran Khan while assuring the Sikh community said Kartarpur is your Madina and Nankana Sahib is your Makkah. It will be Pakistan's responsibility to issue the required visas to the pilgrims. Whereas, India has demanded from Pakistan to assure 5000 visa-free entry of Sikh pilgrims in a day for Kartarpur Corridor.
Prime Minister Imran Khan has assured, the Government of Pakistan will provide maximum facilities to Sikh pilgrims during their pilgrimage to the holy sites in Pakistan.
According to diplomatic sources, Pakistan has accepted India's proposal of issuing visa-free entry for up to 5000 Sikh pilgrims. India has also sought permission for the visit of 10,000 Indian pilgrims of other beliefs to Kartarpur on special occasions.
The Kartarpur Corridor will provide visa-free access to Indian Sikh pilgrims to the Gurdwara in Kartarpur Sahib – a small town in Narowal district, four kilometers from the Pakistan-India border, where Sikhism founder Baba Guru Nanak spent the last 18 years of his life.
The proposed corridor will connect the two of the most important Sikh shrines in Pakistan and India. The corridor will facilitate visa-free movement of Indian Sikh pilgrims, who will visit Kartarpur Sahib, which was established in 1522 by Sikh faith founder Guru Nanak Dev.
A meeting is expected on 4th September 2019 between Pakistan and Indian officials. Officials from both sides will meet at 10 am on the Indian side of the Wagah-Attari border tomorrow where they are expected to finalize a draft agreement regarding opening of the corridor that will allow visa-free access to Sikh pilgrims from India to Gurdwara Kartarpur Darbar Sahib.