Pakistan bans outdoor dining, offices to close at 2pm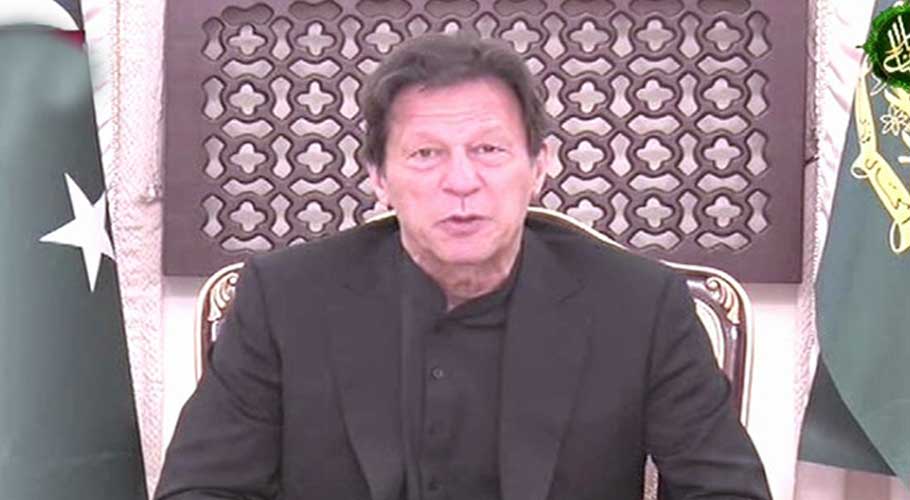 ISLAMABAD: The ruling Tehreek-e-Insaaf (PTI) has decided against implementing a complete lockdown, while Prime Minister Imran Khan urged the people of Pakistan to follow COVID-19 standard operating procedures (SOPs) to avoid the lockdown.
"I am appealing to you to follow SOPs so that we don't have to take steps that India is taking which means imposing lockdowns," the Prime Minister said while addressing the nation after a meeting of the National Coordination Committee (NCC).
The premier, however, announced that a lockdown would not be implemented for now as it will affect the working class and their businesses. The premier appealed to the public to get their shopping done, including for Eid, during the current market timings and not "wait for the last three or four days".
The Prime Minister also announced that the Pakistan Army has been requested to help the law enforcement agencies (LEAs) in implementing COVID-19 standard operating procedure (SOPs) across the country.
"If our circumstances become the same as India, then we will have to close down cities. We can't do that because, as experience has shown, the poor suffer the most when lockdowns are imposed," he added.
He further said, "Pakistan was the only country which had kept mosques open last year during Ramazan. I was proud of the way our religious scholars and imams informed the people about precautionary measures."
After a brief statement, the premier handed the announcement over to Federal Planning and Development Minister Asad Umar, who listed down some of the important decisions taken during the NCC meeting.
"Educational institutions in districts with more than five percent positivity rate will be closed down till Eid," Asad Umar said, adding, "This would include grades 9 to 12." Umar further informed that markets will be allowed to remain open till 6pm after which only essential services would remain open. 
"Outdoor dining will now also be banned till Eid and only takeaways/home delivery will be allowed," he added. Umar further said that 50 percent work-from-home policy will be enforced and office timings will be till 2pm only.
Commenting on the oxygen supply in the country, the planning minister said approximately 90pc of Pakistan's oxygen capacity was being used, of which 80pc was being utilised by the health sector. "The government is working on improving the situation and would import it if the need arises," he added.  
The NCC meeting reviewed the current pandemic situation in the country to decide about imposing further restrictions as the third wave of coronavirus wreaks havoc in Pakistan. The session was attended by chief ministers, ministers and chief secretaries.