OIC must take notice of IoK's grave rights violations: President AJK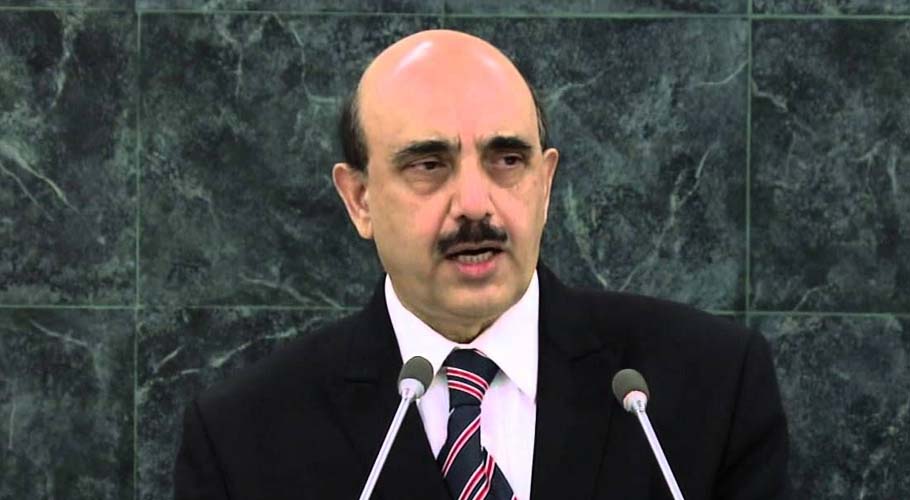 ISLAMABAD: President Azad Jammu and Kashmir (AJK) Masood Khan has said that the Organisation of Islamic Cooperation (OIC) should take notice of the grave rights violations in Indian Occupied Kashmir (IoK).
While demanding Indian to end its atrocities in held valley, Masood Khan urged the OIC to play its active role for the oppressed people of IoK.
He also emphasized the Saudi government to use its influence on the solution of the Kashmir conflict.
Read more: Indian troops martyr three youth in occupied Kashmir
The AJK president said, "Kashmiris are not orphans, Pakistan will continue to support them at every forum."
Meanwhile, the military assault and curfew continue on the 114th consecutive day today in IoK.
Earlier today, three youth were martyred by the Indian troops today in the Pulwama district of IoK.
According to the international media, there is no sign of the restoration of the internet and prepaid cellular phone services for the citizens of the occupied territory.
Also read: Trump is again hopeful of peace deal with Taliban
Since 5th August, the Indian government has placed a curfew in IoK by revoking the special status of occupied Kashmir.
On the other hand on 31st October, occupied Kashmir was officially split into two union territories against the wishes of the people of the territory and in breach of international laws and India's own constitution.