Nation remembers Fatima Jinnah on 53rd death anniversary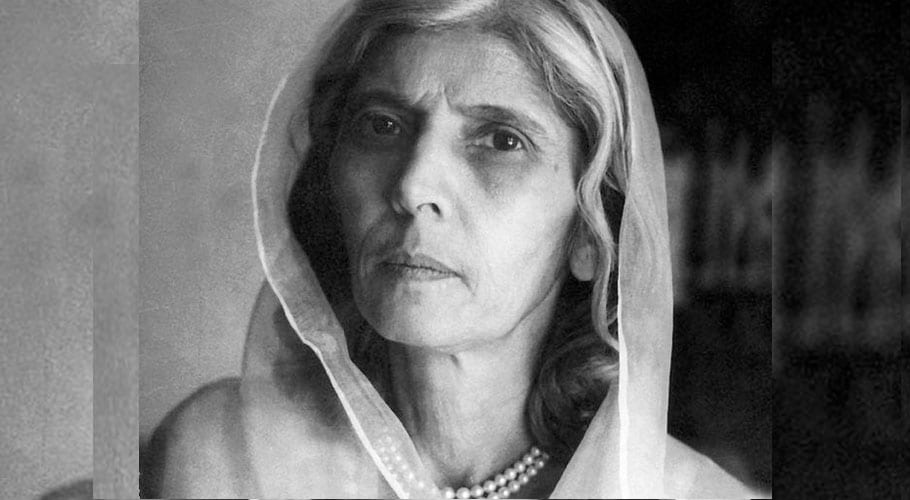 KARACHI: The 53rd death anniversary of Madar-e-Millat Fatima Jinnah is being observed across the country on Thursday.
Fatima Jinnah is referred to as the Madar-e-Millat or Mother of the Nation for her dynamic role in the Pakistan freedom movement.
Fatima Jinnah was born in Karachi during the British government in the subcontinent on 30th July 1893. In 1919 Fatima Jinnah took admission to Doctor Ahmed Dental College Kolkata and also opened a dental clinic to serve the people in Mumbai in 1923.
Read more: Who was Quaid-e-Azam Muhammad Ali Jinnah?
She worked side by side with Quaid-e-Azam Mohammad Ali Jinnah and gathered the women of the subcontinent on one platform, which made the struggle for achieving a separate state for Muslims easier.
In 1947, Jinnah formed the Women's Relief Committee, which later formed the nucleus for the All Pakistan Women s Association (APWA). She also played a significant role in the settlement of Muhajirs in the new state of Pakistan.
She returned to the political forefront to contest the 1964 elections at the age of 71 against the military administrator, Ayub Khan.
She died in Karachi on 9th July 1967.