Nation pays tribute to APS Peshawar martyrs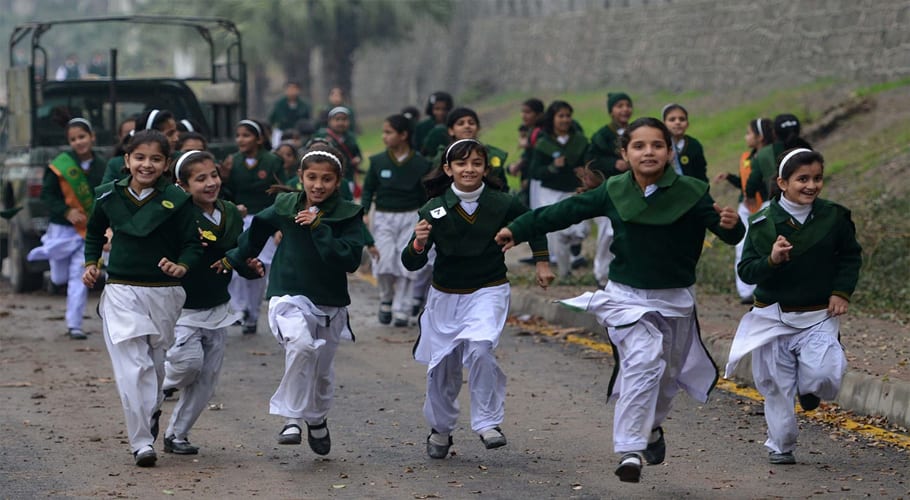 PESHAWAR: The nation is observing the fifth anniversary of Army Public School Peshawar tragedy to pay tribute to the martyrs of the sad incident of the country.
Five years back on this day in 2014, more than 150 people were killed, including 134 innocent children and staff members in a flagrant act of terrorism.
READ MORE: We want to bring people out of poverty, PM Imran Khan
Meanwhile, several activities and functions will be held across the country to remember the sacrifices of innocent children of the APS attack.
A special function has also been organised at Army Public School Peshawar to pay homage to the martyred students and teachers of the school.
The APS tragedy not only left an indelible mark on the family members but also on those who witnessed the event unfold on their television screens.
Despite promises by the government to provide psychological assistance, many have been suffering from post-traumatic stress disorder and have yet to recover.
READ ALSO: PM Imran Khan to visit Karachi on October 21
Shortly after the attack, the government promised to build a state-of-the-art trauma centre in Peshawar.
But like all other promises, this too was meant to be broken. For the people who were suffering, help arrived from unexpected quarters.
An army of volunteers came together to help those who continue to reel from the APS tragedy.
While the government still hasn't been able to provide psychological assistance to those suffering from mental trauma in the wake of the APS tragedy.
Volunteers are providing counselling services to survivors, family members of those killed, and everyone who suffers emotionally as a result of the attack.
READ MORE: KP govt to move SC to halt Peshawar BRT probe
The assault on the Army Public School five years ago ended in bloodshed and never-ending sorrow for the families who lost loved ones.
Around this time of the year, survivors are reminded of the harrowing event that gripped the attention of the world.