Naseeruddin Shah says he cannot live in India as a Muslim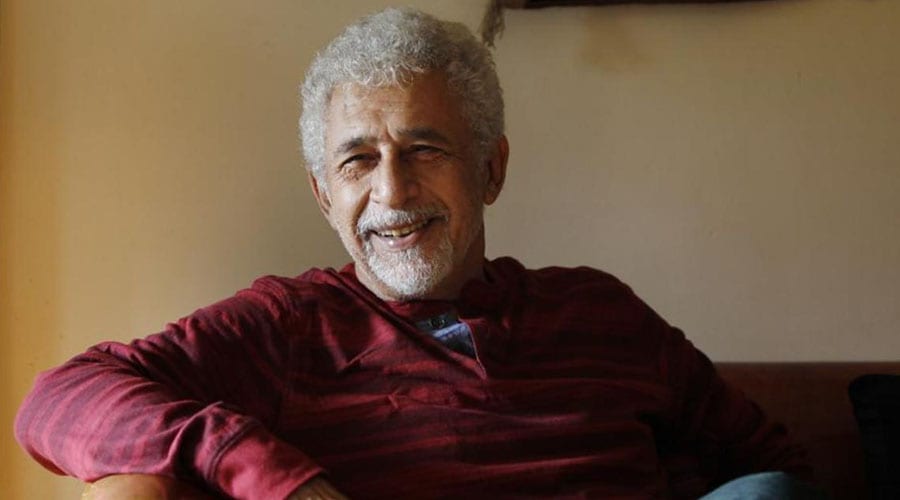 Bollywood legendary actor Naseeruddin Shah has expressed disappointment over the current situation in India, saying that after 70 years he has started to realise that he cannot stay in India as a 'Muslim'.
The 69-year-old award-winning actor broke his silence over the controversial citizenship law created by the Indian government in December 2019.
Naseeruddin Shah said that even after 70 years, he needs to prove that he was a 'Muslim' as well as an Indian and his evidence should not be denied.
"If living 70 years here and doing whatever I could does not prove me to be in India, I don't know what does," says Naseeruddin Shah. "I am not afraid, I am not anxious, I am angry."
Shah is not just one of the best actors in India, but someone who does not hesitate to express his views on current issues. He said that he now fears for his Muslim identity and is worried at the same time.

The actor said that he and his family did not think that it was difficult to remain Muslim in India till now, but now they have realised that they cannot remain in India as 'Muslims'.
Speaking on controversial citizenship law, Naseeruddin Shah said he was not surprised at the silence of Bollywood's most influential names in this sensitive issue as they feel they have a lot to lose.
"Even in the film industry, the younger actors and directors have risen against this law," he said, adding that the rise of India's young against the current dispensation is amazing.

Shah's family has been in the ranks of the Indian army and administrators in the Indian government at different times. He has ever felt that being a Muslim was a drawback, but now he is reminded of that identity all the time, which is very worrying.
He said the Indian prime minister's contempt for students and intellectuals is hardly surprising. He said the prime minister was never a student himself and lacks empathy and compassion towards them.
Shah wonders from where all this hate came from."It is astonishing and bewildering." he said. "The prime minister himself follows hate spewers on Twitter."