Naeem ul Haque: Fazl has been playing with Pakistan for decades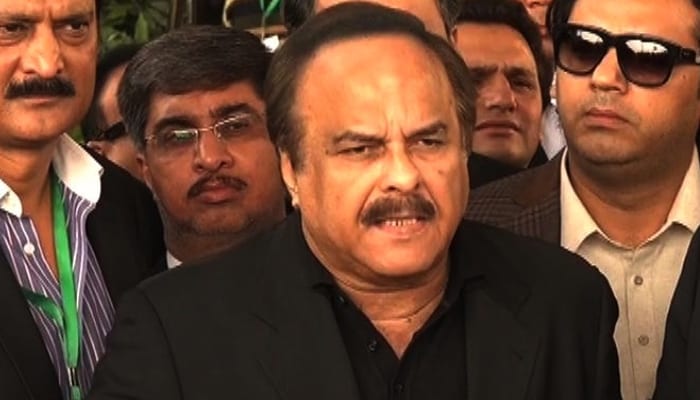 Special Assistant to the Prime Minister Naeem ul Haque lashed out at JUI-F chief Maulana Fazlur Rehman after his threatening that people will 'arrest' the PM. 
Taking to Twitter, Naeemul Haque said that Fazl has fooled the country for decades and now it seemed to have 'lost his balance completely'.
"Hahaha Maulana Diesel threatens to " arrest" PM from his house. After fooling the country for decades now he seems to have lost his balance completely. No wonder he lost so badly last year at his home town DI Khan to an ordinary worker of PTI as did Bilawal in Lyari," tweeted Naeem ul Haque.
"Hahaha Maulana Diesel. Accuses The PTI government of selling out Kashmir after touring the the world many times on government expense to " promote Kashmir" and having some real time fun. Maulana you are the real seller of Kashmir," he tweeted. Naeem ul Haque also lashed out at Shehbaz Sharif PML-N President. 
"Poor Shahbaz now dreaming of power again after his venomenous speech against PM IK and once again asking to be renamed Imran Niazi. If he can't perform. Twice he ran away before when he broke his promises to drag Zardari on the roads. How about calling u word breaker Mian Sb," he tweeted.