NAB files reference against Malik Riaz in Rs100bn land scam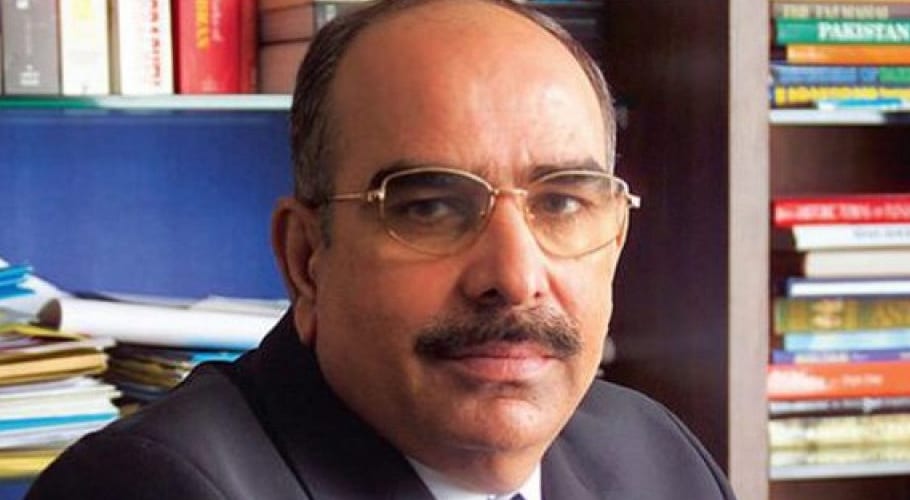 ISLAMABAD: The National Accountability Bureau (NAB) filed a reference against business tycoon Malik Riaz and several others for unlawful allocation of an amenity plot in the Clifton section of Karachi, where Pakistan's highest building, Bahria Icon Tower, is constructed.
The reference related to the fake bank accounts case against former president and PPP co-chairman Asif Ali Zardari and his sister Faryal Talpur, It is also the first reference under which Malik Riaz, chairman of the Bahria town is named. NAB has also named his son-in-law Zain Malik as one of the accused.
READ MORE: PM reviews relief operations in snow-affected AJK
Other accused include former PPP's Senator Yousaf Baloch, former Sindh chief minister's adviser Dr Dinshaw Anklesaria, former Sindh chief secretary Abdul Subhan Memon, Waqas Raffat, Ghulam Arif, Khawaja Shafique, Jamil Baloch, Afzal Aziz, Syed Mohammad Shah, Khurram Arif, Abdul Karim Paleejo, Khawaja Badee-uz-Zaman and some others in the reference.
Contrary to its usual practice NAB
did not issue any statement or share any information with the media about the reference. The bureau is usually
swift in issuing a press release even at the inquiry and trial phases primarily against opposition leaders, 
READ ALSO: Govt never left nation during its difficult time: Firdous Awan
The reference filed before the accountability court's registrar claimed that the accused persons caused the national exchequer a loss of more than Rs100 billion by unlawfully allocating an amenity plot linked to Bagh Ibne Qasim, where Bahria Town built the skyscraper.