Mosques becoming major source of virus transmission: PIMA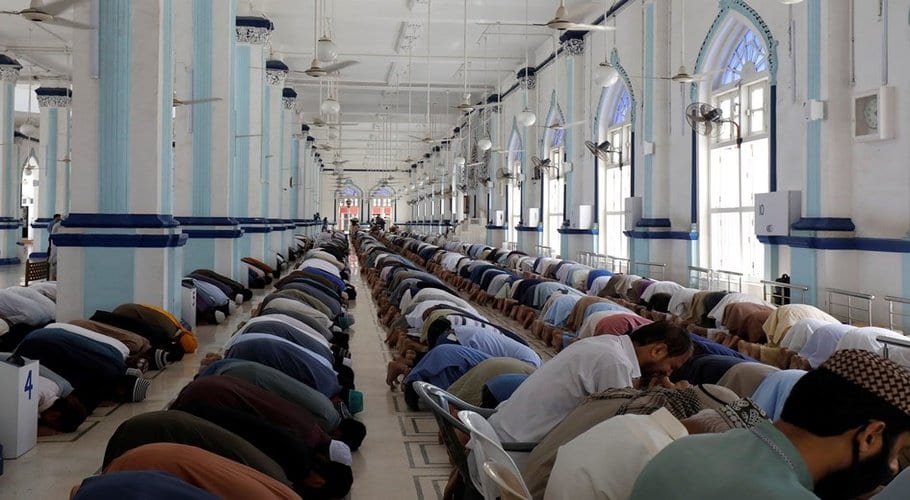 ISLAMABAD: The Pakistan Islamic Medical Association (PIMA) has asserted that the mosques were becoming a major source of virus transmission.
Addressing a press conference in Islamabad today (Saturday), PIMA President Dr. Iftikhar Burney has urged the nation to take precautionary measures and pray at home in order to curb the spread of the novel coronavirus.
The PIMA President warned that the coronavirus infections have increased dramatically during the past week, adding that the cases were expected to further increase in the coming month of May.
He also expressed concerns over the rapid transmission of coronavirus among medical staff. In this regard, he said that a large number of doctors including paramedics have been diagnosed with coronavirus.
"At present, more than 200 medical staff, including 100 doctors, have tested coronavirus positive," he regretted.
The PIMA President also rejected the idea of smart lockdown in Pakistan and said, "Smart lockdowns' are not operative for countries like Pakistan."
Dr. Iftikhar Burney also warned that the government would not be able to keep people inside their homes under a smart lockdown for a long period.
Burney lamented that there was no definitive cure for the disease, adding that hospitals were running out of facilities.
Referring to the business community, he advised that the traders should show perseverance and shouldn't pressurise the authorities for easing lockdowns.
The PIMA President also called for a stricter imposition of lockdown in the coming weeks. He said that the disease has reached alarming levels and would cause further complexities.