Mills case: LHC grants bail to Maryam Nawaz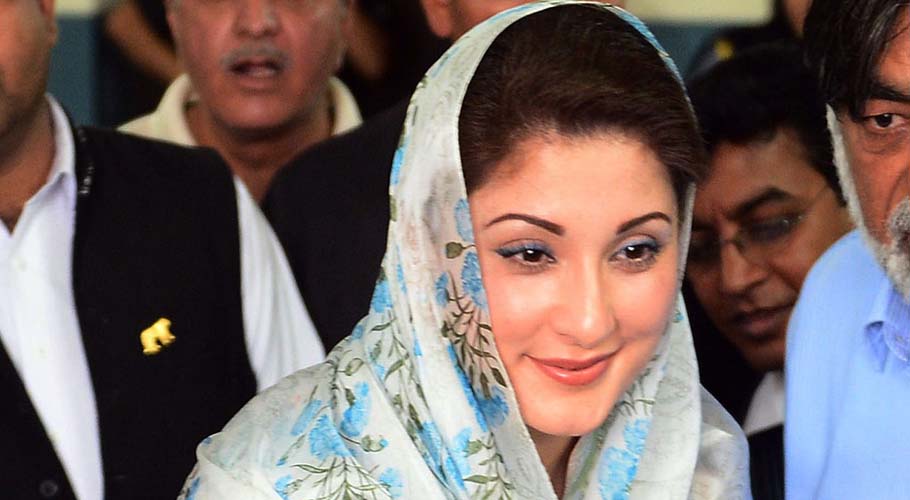 LAHORE: The Lahore High Court (LHC) has granted bail to Pakistan Muslim League-Nawaz (PML-N) Vice President Maryam Nawaz in the Chaudhry Sugar Mills case.
The verdict was announced by Justice Baqir Najfi on a petition filed by Maryam Nawaz, seeking release against her arrest in the same case.
In its verdict, the court directed Maryam Nawaz to submit her passport with the court and submit two surety bonds of Rs100 million each. The court also directed the PML-N leader to also deposit 70 million separately with the court.
Earlier, the verdict was reserved by a two-member bench including Justice Baqar Najfi on October 31.
During the hearing, Maryam Nawaz's counsel said the National Accountability Bureau (NAB) has been subjecting the petitioner to double jeopardy and invoking the laws retrospectively.
He argued that Maryam has never been an active shareholder of the CSM while her uncle and cousin have been looking after business affairs after the death of her grandfather Mian Sharif who had established the mill in 1991.
Also read: Maryam Nawaz to stay with father in hospital, Governor Punjab
He said all properties, business concerns and companies of the Sharif family including the CSM have already been investigated by a Joint Investigation Team formed by the Supreme Court of Pakistan in the Panama Papers case.
He said the JIT has not approved a reference regarding the CSM or assets owned by Maryam.
In a previous hearing, the National Accountability Bureau (NAB) team completed its arguments in Maryam's bail plea. NAB's lawyer opposed Maryam Nawaz's bail plea on humanitarian grounds.
She was arrested by the NAB in the Chaudhry Sugar Mills case on 8th August along wither her cousin Yousaf Abbas.
Also read: Mills case: Hearing of Maryam's bail plea to be resumed today
According to the data revealed by the NAB, Sharif Family had used Chaudhry Sugar Mills for money-laundering and illegal transfer of its shares.
It was revealed during the inquiry that a $15 million loan was taken on the pretext to set up the mill despite the fact that it had already been established before the loan was taken. The loan was never transferred to Pakistan as shown by the record of the State Bank of Pakistan.