MeToo: Meesha Shafi may face three years imprisonment for falsely accusing Ali Zafar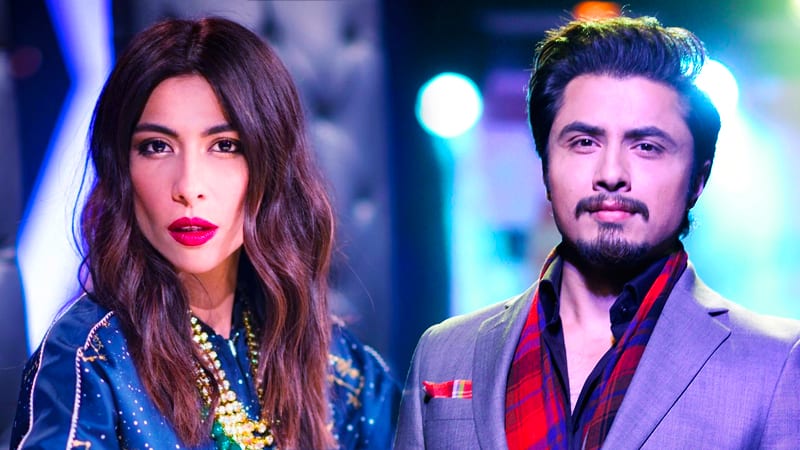 LAHORE: Singer Meesha Shafi who filed a sexual harassment case against pop star Ali Zafar may face three years of imprisonment in jail for 'criminal defamation' over damage to Zafar's reputation.
According to the latest reports from Daily Mail and The Wall Street Journal, the singer faces a three-year jail term in Pakistan after Ali filed criminal defamation charge against her. Shafi has not responded to the news neither did Ali Zafar. 
The 39-years-old singer claimed Ali Zafar had groped her in his home in December 2017. Zafar, on the other hand, denied the claims that he inappropriately touched Shafi, and launched a criminal defamation charge against her due to 'irreparable' damage to his career which carries a maximum sentence of three years in prison. 
Meesha's accusations marked the entry of the #MeToo movement in Pakistan.  After Meesha, eight other women also accused the singer-actor of sexual misconduct.  He has categorically denied all allegations and has filed defamation cases against them.
Zafar has launched a criminal case against Shafi for what he dubbed an online smear campaign. He has also launched a civil defamation case, demanding  $6million from Shafi, saying her accusations cost him multinational cooperation sponsorships and a position as a judge on a music talent show.
He said: 'By the time I prove my case, the damage will be irreparable. It already is, in many ways.'  Shafi's supporters say her legal battle could make women less likely to come forward with complaints in the future.
Her lawyer Khwaja Ahmad Hosain said the case 'will decide on the scope of the law for keeping women safe in the workplace' adding: 'The outcome will be important for all women in this country.'
Shafi first went to the provincial ombudsperson, followed by the provincial governor and then the Lahore High Court with her allegation against Zafar but the case was dismissed.
The court claimed she was on a short-term contract and was working for an events management company and not Zafar and workplace harassment rules do not apply.