Maulana Fazal terms Imran Khan's current narrative fake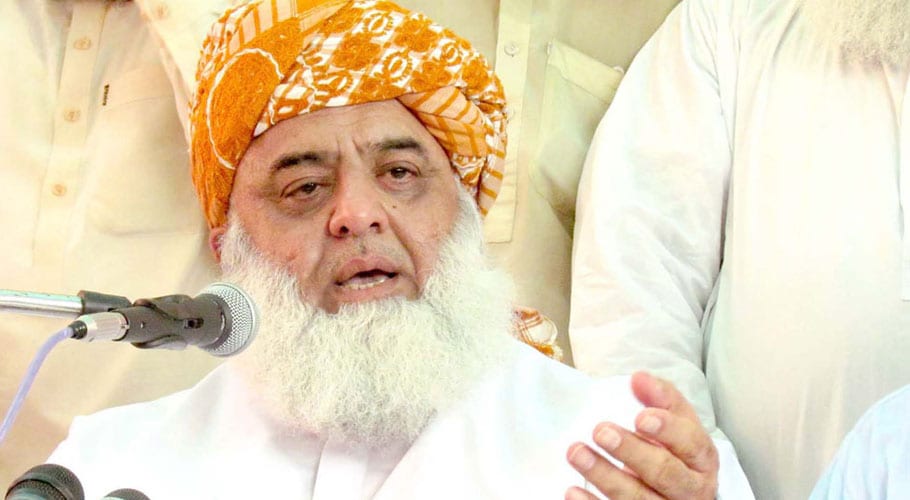 KARACHI: Chief of Jamiat Ulema-e-Islam-Fazal (JUI-F) Maulana Fazal-ur-Rehman on Thursday said that Imran Khan's current narrative is fake, the National Security Committee, the US State Department have rejected his claims terming it to be propaganda.
Addressing the 'Meet the Press' program in Karachi Press Club, the JUIF chief while criticizing Pakistan Tehreek-e-Insaf (PTI) said that PTI attacks Institutions for their lack of support and explained that it's all good till the institutions support PTI, but if they don't then there is loads of criticism for them. 
He lambasted the previous PTI-led government saying that country's 70 years of struggle was shattered in three years. He mentioned that Pakistan is facing a serious setback in its international affairs as Pakistan-Saudi Arabia relations have been strained, while relations with China have also hit a bump, adding that China has withdrawn investment out of resentment. China launched the China–Pakistan Economic Corridor project (CPEC), but the neighboring country has withdrawn its own investment.
Assess for yourself how much the country's internal economic policies have affected China, he added.
Maulana Fazal-ur-Rehman said that the PTI government was demolished through the parliament, while a condition of panic and confusion could be witnessed in Pakistan's elite class and retired bureaucracy after the removal of the government.
Fazal-ur-Rehman further expressed that we suggested that assemblies should not be sworn in, at that time they went to the House anyway and later on accepted that our opinion was correct.
Talking about their contribution to saving the country from incompetence he said people joined us against the failure and incompetence of the previous government. We held Million March across the country and the institutions even accepted that things will not work this way anymore.
Criticizing the former Prime Minister, he said that we have also disagreed with the institutions but within the limits. It was said yesterday that if there was a robbery, the guards could not be neutral. The guards of the government are the people, the political system, and democracy, he added.