Maryam calls Imran 'coward', dares him to surrender before police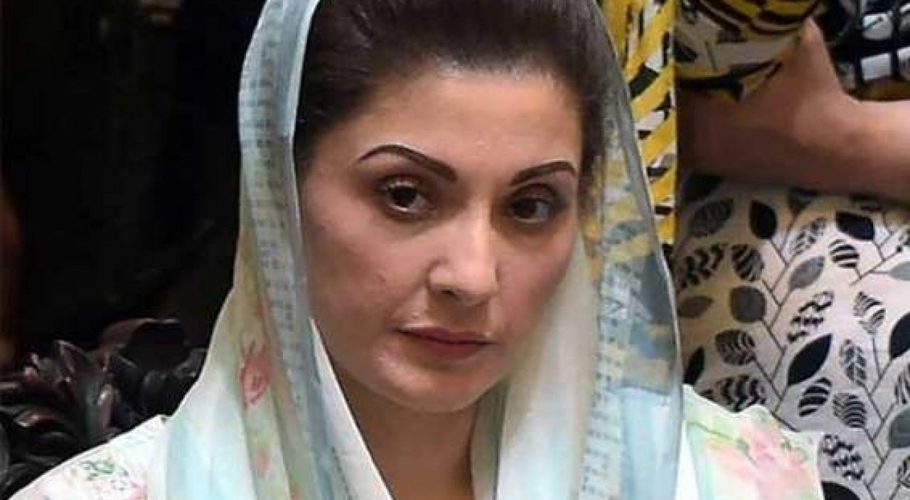 LAHORE: The Vice President and Chief Organizer of Pakistan Muslim League-N (PMLN) Maryam Nawaz, while reacting to Pakistan Tehreek-i-Insaf (PTI) workers' response to attempt by Islamabad Police to arrest former prime minister and the party Chairman Imran Khan, asked him to be brave and surrender to police.
Also read: Islamabad Police reach Lahore to arrest Imran Khan in Toshakhana case
Her comments came when PTI workers gathered in large number of a call given by party leaders after reports that a team of Islamabad Police had arrived at Zaman P ark to arrest Imran Khan. The Islamabad Police team, however, handed over an arrest notice, got it received by Senator Shibli Faraz, and returned from the scene.
Also read: PTI leaders slam attempt to arrest Imran Khan
Talking to Twitter on Sunday, Maryam Nawaz called her father Nawaz Sharif as innocent Lion, saying he had returned from London to Pakistan and surrendered to police while holding his daughter's hand. She said the case of Imran Khan was exactly the opposite. 
شیر بے گناہ بھی ہو تو بیٹی کا ہاتھ تھام کر لندن سے پاکستان آکر گرفتاری دیتا ہے اور گیڈر چور ہو تو گرفتاری سے ڈر کے دوسروں کی بیٹیوں کو ڈھال بنا کر چھپ جاتا ہے!

باہر نکلو بزدل آدمی!

لیڈر اور گیڈر کا فرق جان گئی قوم 🙌#عمران_گھبرانا_نہیں pic.twitter.com/KaARnqXK4p

— Maryam Nawaz Sharif (@MaryamNSharif) March 5, 2023
Nawaz Sharif, it may be recalled, had left Pakistan in November 2019 when Lahore High Court had granted him 4-weeks bail on medical ground. Since then, he is yet to return back home.
"Get out of your place you coward," she wrote on Twitter.
Maryam Nawaz further said on Twitter that the nation had now recognized who was brave and who was a coward.
She also asked the PTI chief not to panic.