Marriage rumours: Imran Abbas stood me up, sobs Ushna Shah in a viral video
After Osman Khalid Butt, rumors about the marriage of actor Imran Abbas with Ushna Shah have gone viral on social media platforms and finally, the Pakistani stars savagely responded to the photoshopped wedding picture.
Both actors Abbas and Shah took to their Instagram handlers and clarified the rumours. Ushna took to her Instagram stories and shared a screenshot of a poorly photoshopped image of her and Imran dressed up as bride and groom as a thumbnail for a video titled "Imran Abbas and Ushna Shah get married". The Bashar Momin actor tagged Imran in the post, providing zero context and simply saying "Mubarak ho (congratulations)."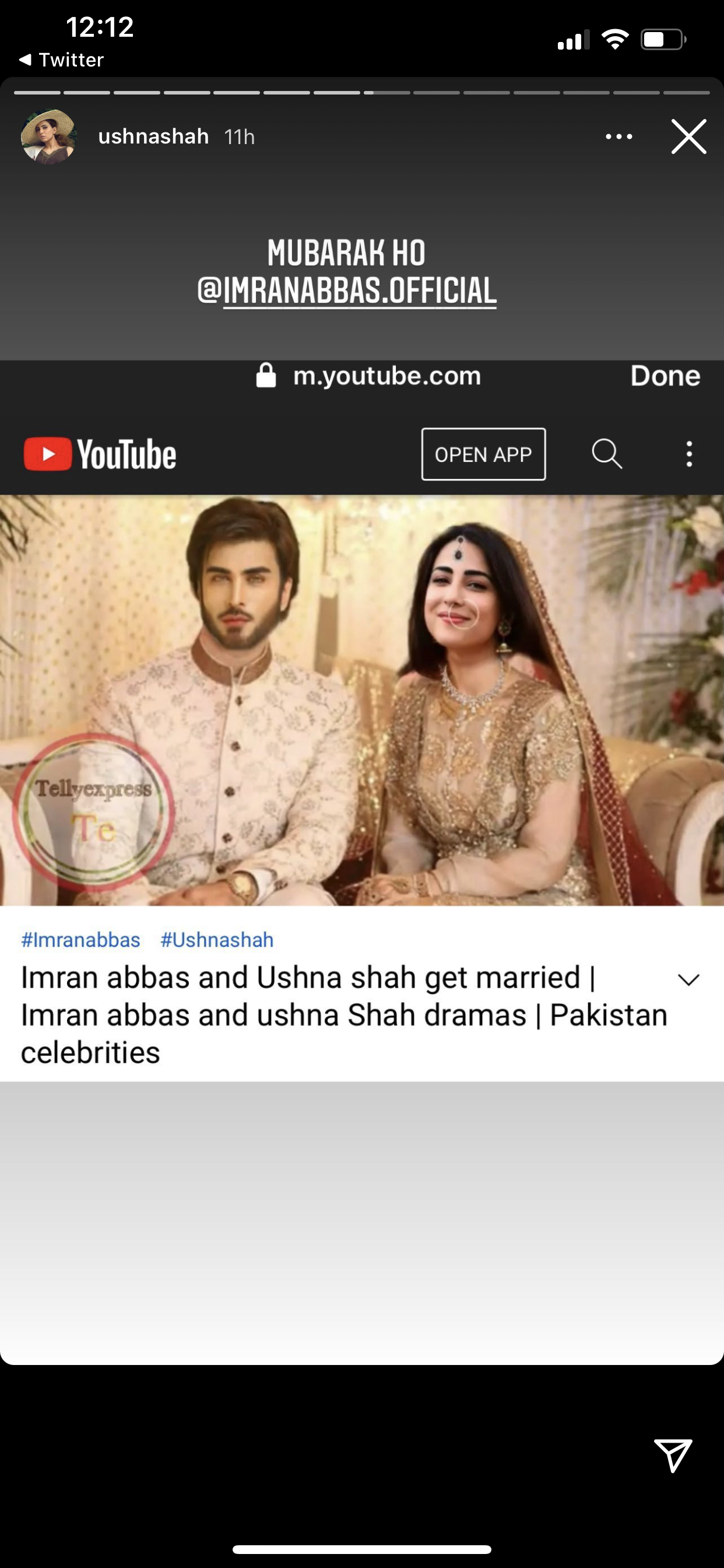 The Khuda Aur Mohobbat actor also responded to Shah and reposted her story with a caption, "YouTubers! Photoshop hi theek se ker lete kum se kum (You could have photoshopped it properly at the very least)."So, it looks like you'll have to keep the congratulations on hold for now!" jokingly wrote the actor.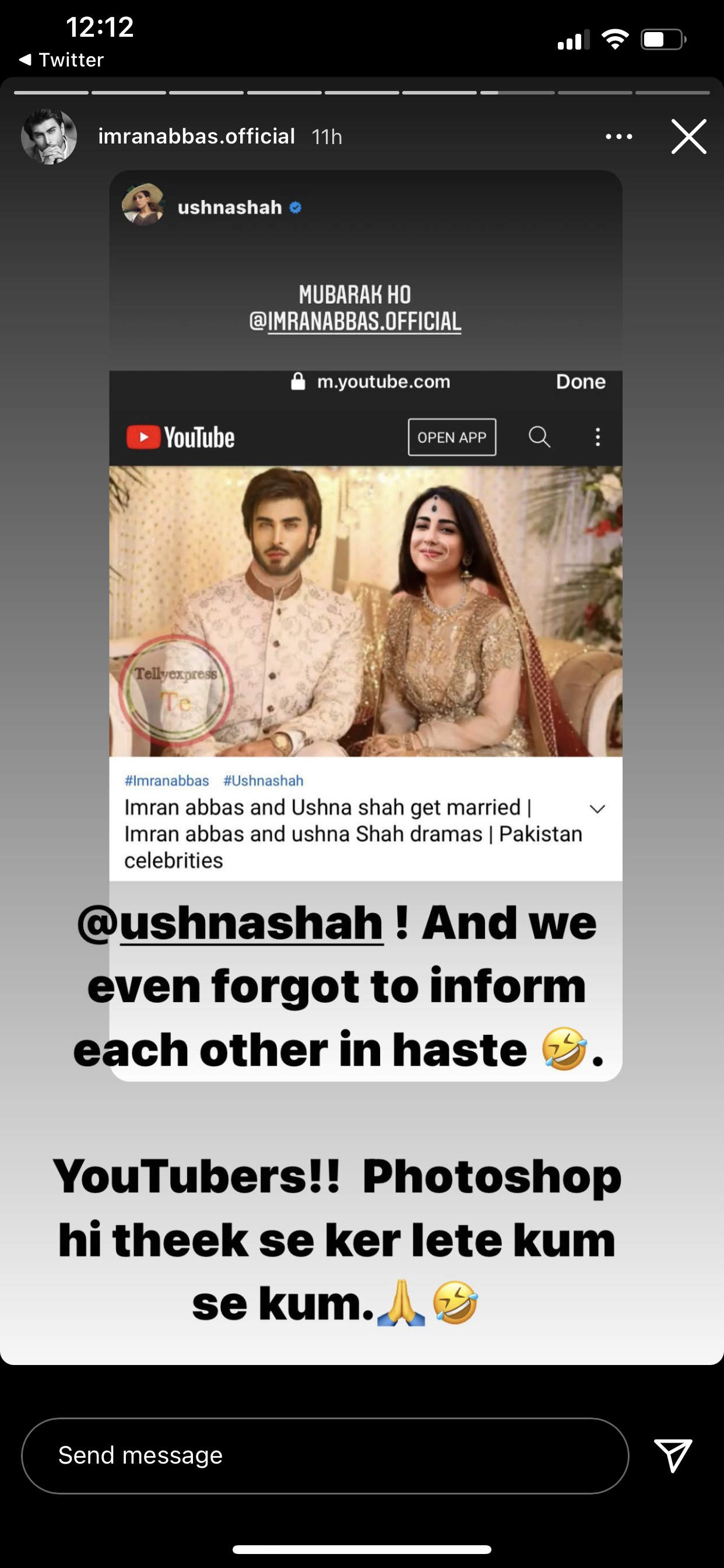 People were still laughing at how Imran and Ushna's picture was photoshopped on Muneeb and Aiman's pictures. Suddenly, Ushna Shah decided to make things more interesting by uploading a short video in which she is seen ranting in a bridal dress that Imran stood her up.
"I guess that's the end of the story Imran Abbas, sobs Ushna Shah on marriage rumours," the caption read. The video was liked and reshared by Abbas with a laughing emoji.