Man impersonating DG NAB Sukkur arrested from Lahore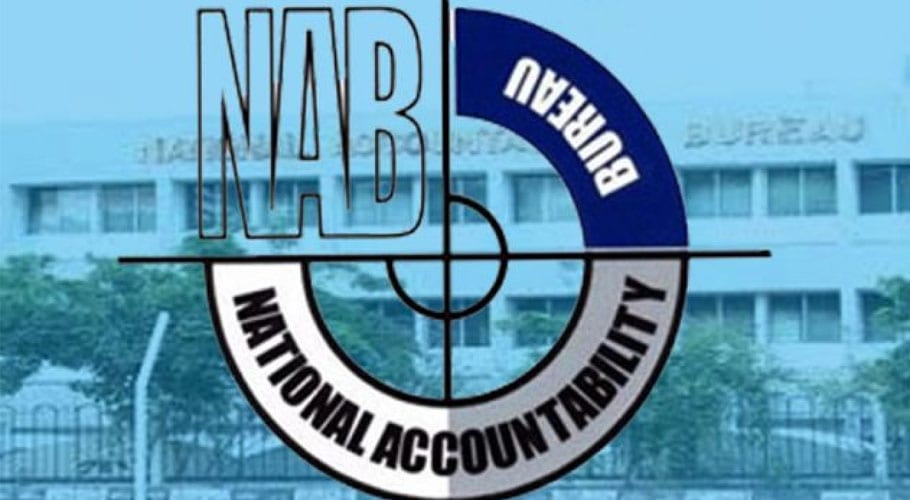 LAHORE: A man was arrested for impersonating as National Accountability Bureau (NAB) Sukkur's DG from Lahore's Johar Town.
According to details, the Intelligence wing of NAB Lahore on Wednesday apprehended a suspect who used to impersonate DG NAB to blackmail several individuals.
Rs4.4 million in cash and weapons were also recovered from the suspect; however, for further investigation, the anti-graft watchdog was granted physical remand of the accused till June 8. 
Earlier, a man had been arrested for falsely claiming to the legal adviser of the Chairman National Accountability Bureau (NAB) and fraudulently receiving vast amounts from various individuals.
The fraudster was arrested by Margalla police station and used to identify himself as Justice Shahzad Qamar Bashir, legal adviser to NAB chairman.
Police said when they inquired from NAB offices, they came to know there was no employee with the said name, prompting them to take action. The suspect managed to receive vast sums from several personalities including business tycoon Malik Riaz.
The suspect was arrested when he along with his fake staff was driving a car owned by the owner of a shopping plaza to reach another target. He had been shifted to a police station where he is interrogated.
The fraudster had confessed to receiving payments from Malik Riaz and Bahria Town country head Shahid Qureshi. The suspect impersonated a judge for a long time and was also involved in fraudulent activities abroad.
Police have also seized a Mercedes car found with the suspect and said a case will be lodged after a complete investigation. During interrogation, the suspect also confessed to impersonating a US judge while police were on the lookout for a foreign criminal for several years.