Khalil ur Rehman caught flirting with a married woman in a leaked audio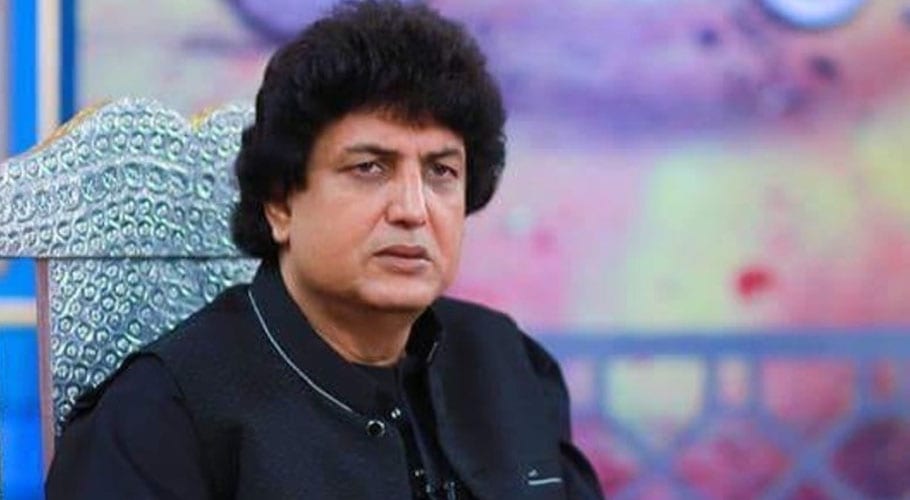 Writer Khalilur Rehman Qamar is no stranger to controversy, particularly when it comes to his spewing sexist slurs about women.
Looks like Khalil ur Rehman Qamar has landed himself into trouble once again as his flirtatious conversation with a married got leaked and has been surfacing online.
 

 

View this post on Instagram

 
In a call allegedly between him and a married woman, he can be heard asking her to come to meet him and also to send him her pictures which the woman is happily complying with.
Read more: Khalil Ur Rehman Qamar finally speaks in favour of women suffering in Pakistan
Khalil-ur-Rehman Qamar is a writer, director, Urdu poet, lyricist and occasional actor known for writing such dramas as Pyarey Afzal (2013), Sadqay Tumhare (2014) and most recently the top-rated Meray Paas Tum Ho (2019-2020), as well as the 2019 ISPR-produced film Kaaf Kangana.
Controversies
On March 3, 2020, Khalil-ur-Rehman Qamar appeared on a Pakistani talk show to discuss the Aurat March. When Qamar was speaking, Marvi Sirmed interrupted Qamar by shouting 'Mera Jism Meri Marzi' (meaning 'My Body My Choice').
Qamar getting frustrated by the interruption, began calling her shameful.  He said to Sirmed that 'no one would even spit on your body' and that she was a 'cheap woman' who should 'shut up'.
Read also: Khalil ur Rehman supports Sadaf Kanwal statement on feminism
Qamar was heavily criticized by politicians and prominent figures, while Geo TV suspended his contract. Qamar said he was not stating anything, at the time of her speech, but she interrupted him.