Srinagar mayor placed under house arrest for criticising India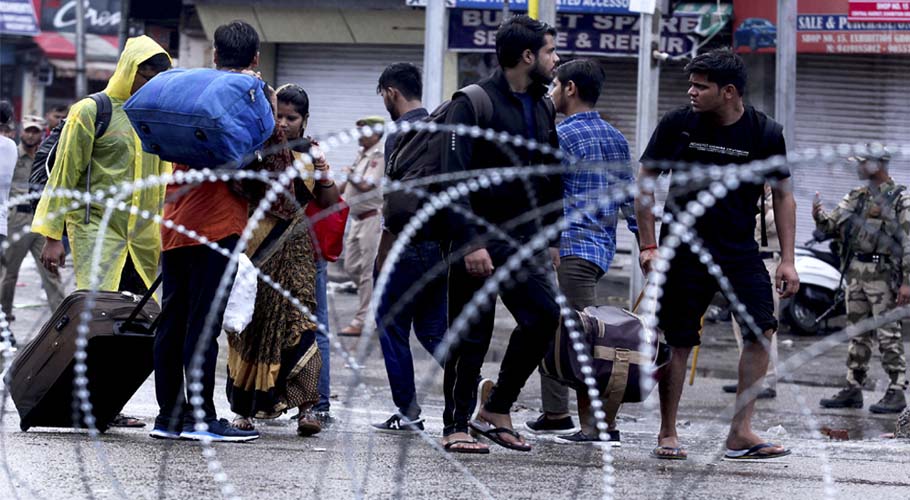 Srinagar: Mayor of Srinagar, Junaid Azim Mattu was placed under house arrest after returning from New Delhi on Tuesday. Mattu criticized BJP led government for repealing Article 370. The Indian News Website, Quint Reported.
As per media reports Mattu was placed under house arrest after his return from New Delhi where he sought medical treatment. Mattu was detained and placed under house arrest after criticizing the abrogation of Article 370. He told a local journalist that he knows, bodies are not piling up in the streets, but it does not mean everything has gone back to normal.  
He further added Kashmiris live in a quite volatile environment. The hostility of Kashmiris may increase as they now feel alienated.
The ruling political party of India, BJP has defended its stance on Kashmir lockdown by calling it a necessary measure. "Please tell us how else could have we ensured that terrorists do not communicate with their masters?", External Affairs Minister of India S Jaishankar said in a statement.
The statements released from OIC, EU, and the European Parliament has categorized the Kashmir lockdown as a violation of human rights. The lockdown has reached its 32nd day. The Kashmiri leadership is still under house arrest. 
Pakistan has sought assistance from the rest of the world and appealed to countries to take a firm stand against Indian atrocities and hostilities in the Kashmiri valley. 
Foreign Ministers of Saudi Arabia and UAE visited Pakistan on Tuesday. Foreign Minister Shah Mahmood Qureshi told the media persons that Pakistan informed Saudi Arabian and UAE Ministers about the situation in the Kashmir valley.