Navjot Sidhu enters Pakistan for Kartarpur inaugural ceremony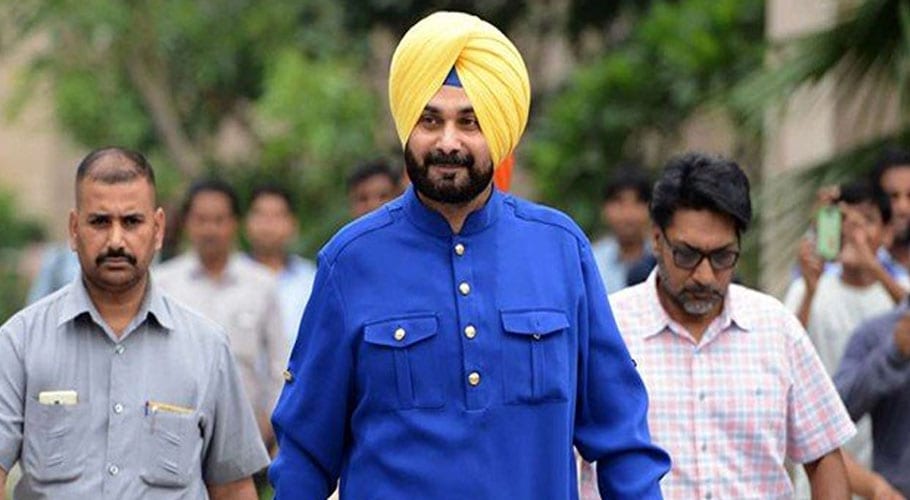 LAHORE: Indian cricketer turned politician Navjot Singh Sidhu has entered Pakistan through the Attari-Wagah border for the inaugural ceremony of the Kartarpur Corridor.
Earlier Navjot Singh Sidhu was stopped by the Indian officials from entering Pakistan through Wagah border despite having a five-day visa.
According to Indian media, Sidhu had been given political clearance by the government to take part in the Kartarpur Corridor inauguration ceremony only.
However, officials allowed Sidhu permission to only travel as part of the first group coming from India for the pilgrimage to the Kartarpur Gurdwara.
Sources from the present site claimed that the officials directed  Sidhu to enter Pakistan from Kartarpur.
Also read: PM Imran Khan to inaugurate Kartarpur corridor today
Earlier on Thursday, allowed Sidhu that he would be allowed to travel to Pakistan from Wagah after he wrote his third letter to the Indian foreign ministry requesting permission to Kartarpur.
Pakistan has already issued a visa to Sidhu after Prime Minister Imran Khan invited him to attend the historic opening of the corridor, which has been built for Indian Sikh pilgrims traveling to the holy Gurdwara Darbar Sahib temple from a visa-free border crossing.
Also read: Over 10,000 Sikhs to attend Kartarpur inauguration: FO