Karachi reports alarming increase in COVID-19 positivity rate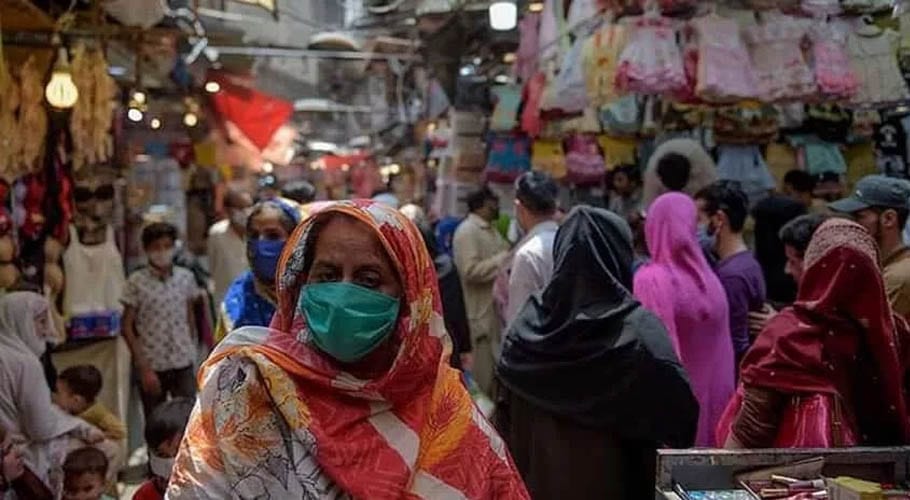 KARACHI: The officials of the Sindh Health Department have observed that the Covid-19 positivity ratio is rapidly increasing in three districts of the metropolis, with the rate exceeding 100 percent in at least three cities across the country.
In a statement, the health officials said, "The reason behind the alarming increase in the rate is because citizens have not been following the standard operation procedures (SOPs)".
The data of the department showed that District Korangi recorded a rate of 2% last week, which rose to 16% on January 28, while District Malir recorded a rate of 2%, which rose to 9%.
District Central recorded a rate of 4%, which has risen to 15%, while the lowest increase has been recorded in District West — which witnessed an increase from 3% to 4%.
The only positive sign in the data was the rate of District East, which came down from 33% to 21, while the positivity rate also went down in District South from 15% to 13%.
Meanwhile, Sindh reported 657 new cases of the coronavirus taking the provincial tally to 244,339. 12 more people lost their lives due to the virus, taking the death toll to 3,969.
According to the National Command and Operations Center, the overall positive case rate in Islamabad is 1.18 percent, Khyber Pakhtunkhwa 5.25 percent, Punjab 5.97 percent, and Sindh overall 10.23 percent. In Azad Kashmir, the positive cases of coronavirus are 5.97 percent, in Balochistan 3.52 percent, and in Gilgit-Baltistan 0.56 percent.