JUI-F will not vote in favour of army act amendment bill: Fazl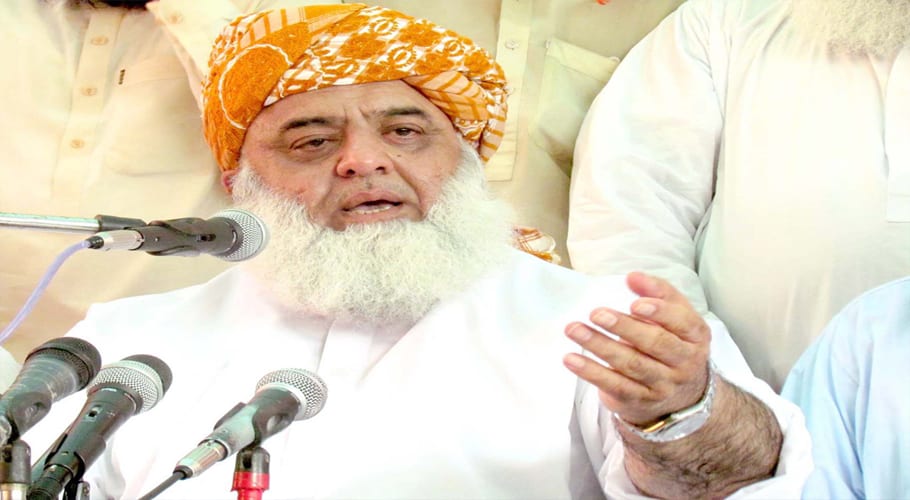 ISLAMABAD: Jamiat Ulema-i-Islam (JUI-F) chief Maulana Fazlur Rehman on Saturday announced that his party will not vote in favour of the most important bills on the tenure of chiefs of services and joint chiefs of staff in the National Assembly.
However, the party has yet to make a final decision as to whether its leaders should vote against the bills in Parliament's two houses or abstain from the voting process. The JUI-F leader made the announcement while addressing a press conference after chairing a meeting of the party's Central Executive Committee.
READ MORE: Hearing of narcotics case against Sanaullah adjourned till Jan 18
According to him, in this context, the JUI-F parliamentary group was allowed to make a final decision.
Giving reasons for the major decision of the party, Maulana Fazl said the JUI-F claimed that the current National Assembly was a result of the 2018  'rigged ' elections and that it was not eligible to do such an important law.
In response to a question, the JUI-F chief Maulana Fazlur Rehman said that he had earlier contacted the leadership of the PML-N and complained about his unilateral decision to support parliamentary government bills.
READ ALSO: Supremacy of Parliament is real face of democracy: Firdous Awan
He further said that it was Shehbaz Sharif's responsibility to keep the opposition united as the opposition leader in the National Assembly.