India may attempt false flag act to divert attention from Iok issue: FM Shah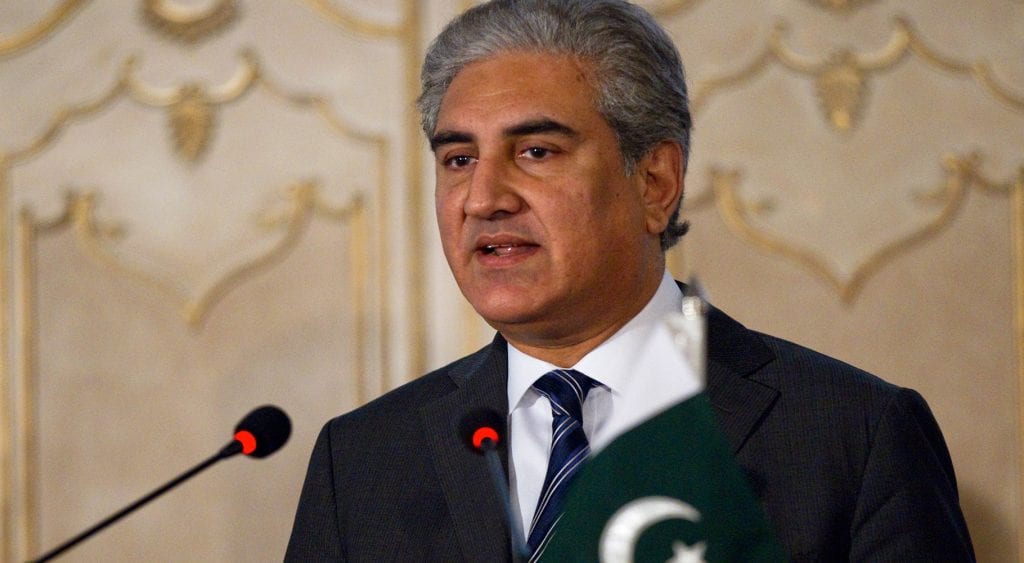 ISLAMABAD: Foreign Minister Shah Mehmood Qureshi has expressed concern that India may resort to a false flag operation across the line of control to divert world attention from its atrocities in Indian occupied Kashmir (IoK) on Tuesday.
Addressing a seminar in Islamabad, Shah Mehmood Qureshi said, "Pakistan is ready to respond to any Indian aggression."
Shah Mehmood Qureshi said, "Pakistan supports harmony and stability in the region. We want peaceful and good relations with our neighboring countries."
The minister told that the foreign policy of Pakistan was prepared while keeping in view the internal and external matters. He asserted that with effective foreign policy, Pakistan has made its name in the world.
Qureshi said that Kashmiri people have been disconnected from the outer world by Indian forces as there is still a blockage of communication networks in the valley. According to him, Pakistan can successfully deal with the regional challenges by resolving the occupied valley issue.
He said, "The greater challenge for us today is how to stand up to RSS (Rashtriya Swayamsevak Sangh) ideology and add greater momentum to our moral, political and diplomatic support for the just struggle of Kashmiris for their right to self-determination while preserving peace."
He added, "Pakistan has acted with responsibility but with firm resolve that their actions are unacceptable."
Qureshi noted. "We downgraded diplomatic relations and suspended bilateral trade with India. Rail and bus services have also been stopped."