Hira Mani shocks fans with Halime Sultan's look
KARACHI: Pakistani actress Hira Mani's fans have recreated the actress' look like famous Turkish role 'Halime Sultan' in the drama series Dirilis: Ertugrul.
Two recreational pieces of Mani were posted by her fans which was later shared by Hira Mani herself appreciating the fans for doing a wonderful job. In one picture, she can be seen wearing a blue traditional gown and Turkish headgear which was channeling her inner Halime Sultan, played by Esra Bilgic.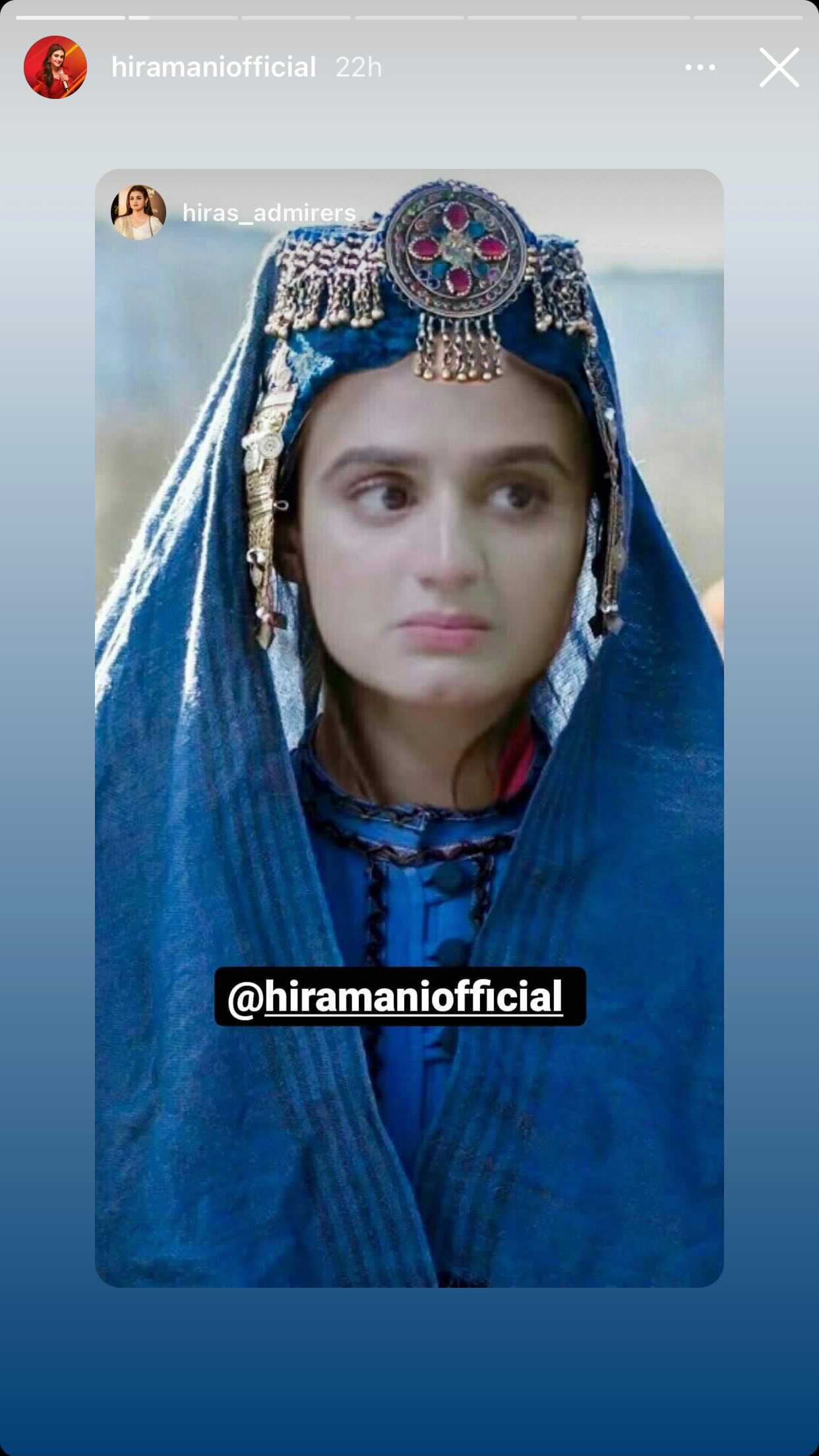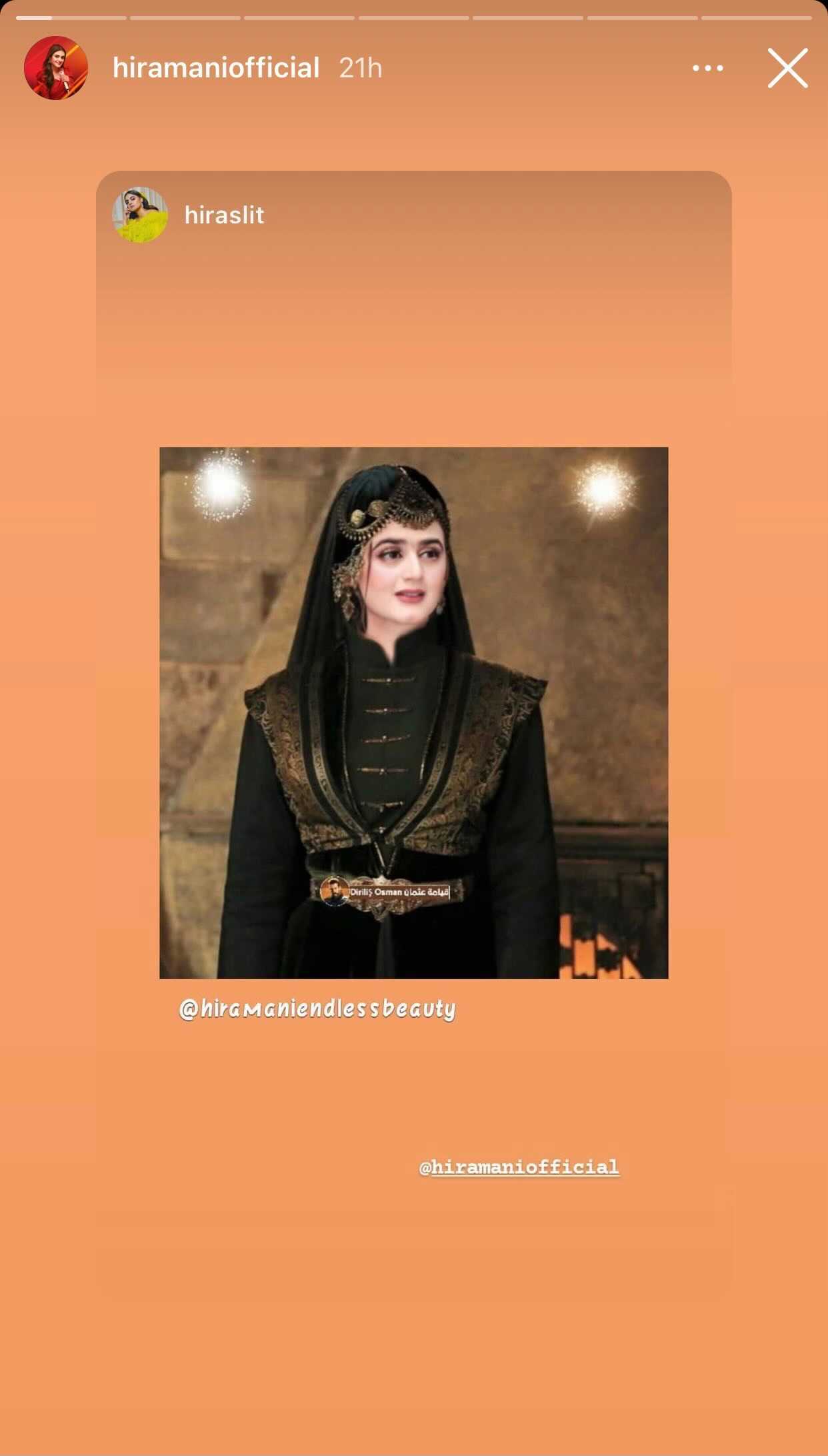 The Kashf actress was spotted sporting a head-to-toe turquoise attire, similar to what Biglic wore in the chronological series. The actor also shared another photo wearing a traditional black and brown velour attire as seen in the series. 
Moreover, She earlier had uploaded random pictures with her husband Mani with an adorable caption, "Maybe it's the 'Random moments ' that make our life living," she wrote.
Her recent pictures raised questions among her fans about her pregnancy. Many people commented and asked Hira Mani if she was pregnant. To one of those replies, Mani replied her in a savage way.
The host-turned actress had made her singing debut by singing 'Sawaari' which has already crossed 9 million views. The actress's song 'Sawaari' became the center of attention on social media.  She sang the song on the platform of Kashmir Beats' season 1, the show which highlights the singing skills of Pakistani actors.