Google honours Manto on his 108th birthday anniversary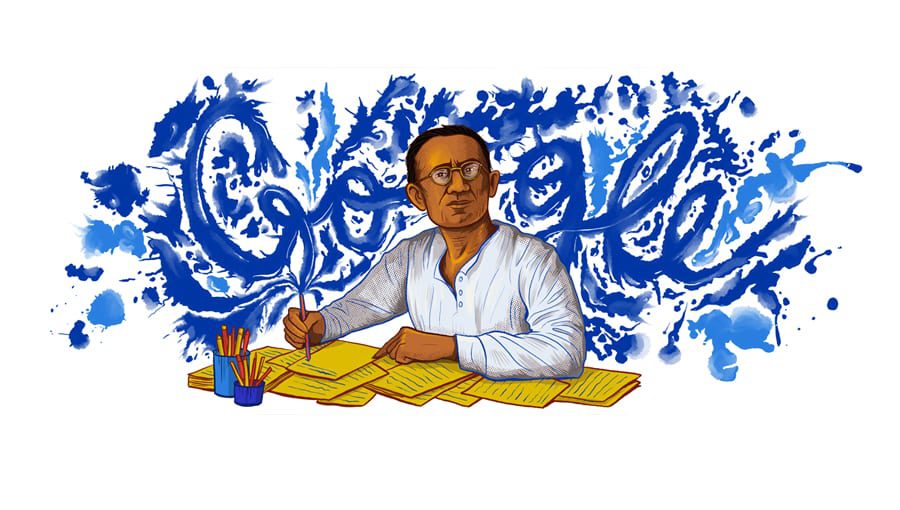 LAHORE: Google has released a doodle, illustrated by Lahore-based artist Shehzil Malik, honouring renowned author, journalist, playwright, and screenwriter Saadat Hasan Manto on his 108th birthday anniversary.
Known for his candid and often provocative narratives, Manto has been widely credited as one of South Asia's most accomplished modernist fiction writers.
Saadat Hasan Manto was born on this day in 1912 in Samrala in the British Indian state of Punjab. He grew up during an era of civil unrest amid the growing movement to liberate India from British rule.
Despite early troubles in school, Manto discovered a passion for literature, and by his early twenties, he had published his own translations of European classics in his native Urdu tongue.
He soon progressed to original fiction, channeling his spirit into short stories like the aptly titled "Revolutionary" ("Inqilab Pasand", 1935).
By the 1940s, Manto's Urdu literature was a tour de force. Through his unfiltered exploration of marginalised characters and social taboos, he charted controversial territory that few writers dared to explore.
During his lifetime, Saadat Hasan Manto was charged with obscenity six times in India and Pakistan for his writings. Of his writing, he said, "If you cannot bear these stories then the society is unbearable."
The partition of Indian subcontinent in 1947 prompted Manto's migration to the newly formed Pakistan, and he is perhaps best remembered for his work examining this tumultuous historical moment.
Manto published 22 collections of short stories throughout his prolific career. He also wrote a novel, three collections of essays, over 100 radio plays, and more than 15 film scripts.
In his later years, Manto had become increasingly alcoholic. He died on 18 January 1955, in an apartment located in Lahore. In 2012, Manto was posthumously awarded the Nishan-e-Imtiaz award.