Further delays in Nawaz's treatment can be fatal: Aurangzeb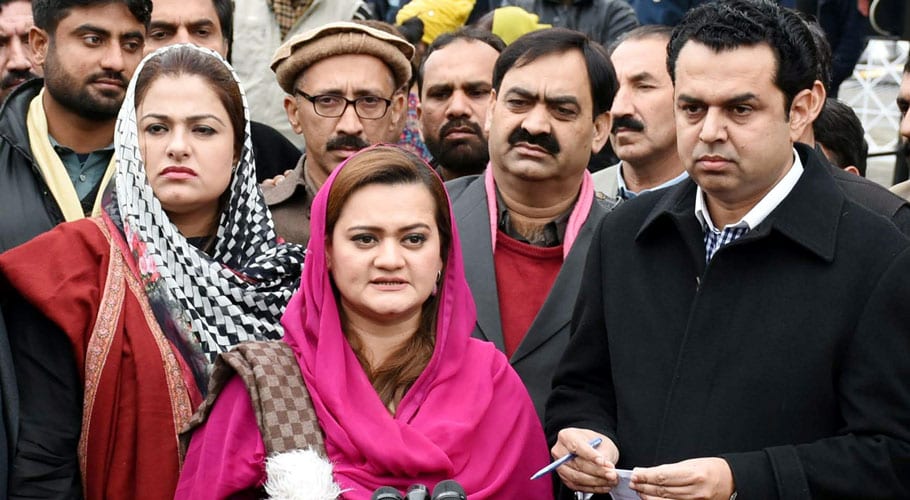 LAHORE: Pakistan Muslim League-Nawaz (PML-N) spokesperson Marriyum Aurangzeb said that Doctors have reiterated that further delays in former premier Nawaz Sharif's

treatment

might prove fatal. 
Marriyum Aurangzeb said that doctors warned that further delay in Nawaz's London departure for medical treatment can further deteriorate his health.
She said that an emergency meeting of Nawaz's doctors was summoned to consult on the recent situation. She added that so far the former premier is being given steroids twice.
Also read: Demanding surety bonds is just a bribe: Shehbaz Sharif
According to Aurangzeb, giving high doses of steroids to the former premier constantly may put his health in danger.
She said criticized the government that it has no idea about the dangers Nawaz Sharif was facing.
Nawaz Sharif has been granted conditional permission to travel abroad for his treatment. He had been directed to pay surety bonds worth Rs. 7 billion. However, Nawaz Sharif has denied the offer the amount is equivalent to the fines imposed on him by an accountability court in two corruption cases in which he was convicted.