FM Shah & UNSG Guterres to discuss IOK issue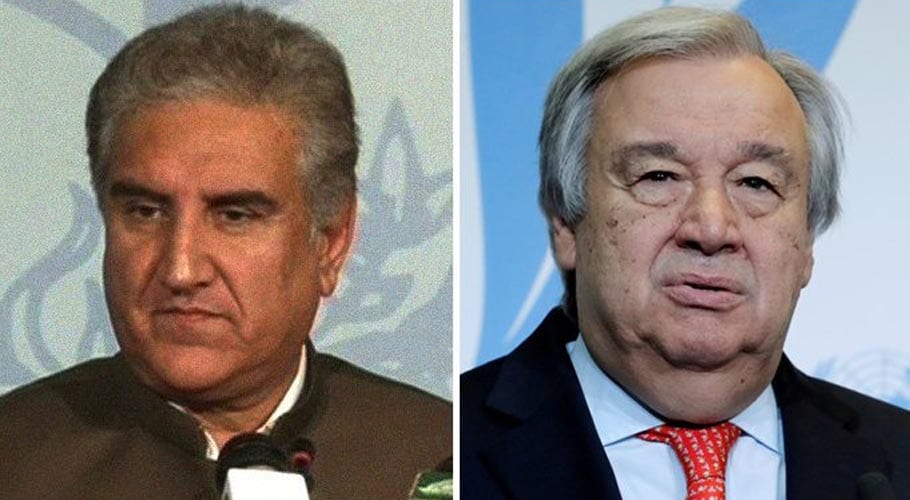 ISLAMABAD: Foreign Minister Shah Mehmood Qureshi will speak with the United Nations Secretary-General (UNSG) António Guterres about India's human rights violations and the security situation in occupied Kashmir.
Foreign Minister Qureshi is expected to speak with UNSG Guterres who is in Paris at approximately 5 pm today.
Since 5th August, occupied Kashmir has been under curfew after the Indian government abolished Article 370, which granted special status to the occupied valley.
UN-based organisation Genocide Watch has issued an alert and urged the United Nations and its members to warn India not to commit genocide in occupied Kashmir.
Earlier, Prime Minister Imran Khan warned the international community that the Indian government is likely attempt a false flag operation to divert attention from the massive human rights violations and unleashing of terror in occupied Kashmir.