First phase of Ehsaas Emergency Cash program to continue till July: Nishtar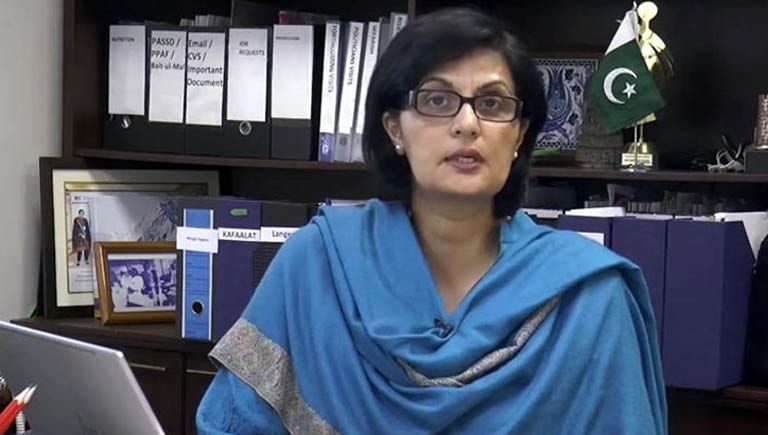 ISLAMABAD: Special Assistant to the Prime Minister on Poverty Alleviation and Social Protection Dr Sania Nishtar has said the first phase of Ehsaas Emergency Cash Programme will continue till July.
While speaking to a private channel, she said an amount of Rs12,000 was being provided to each deserving person to purchase edible items for their family members.
She said the second phase of the programme will take some time to start. She said the Ehsaas Emergency Cash Programme was the brainchild of the PTI government.
To a question about the relief programme for Sindh, she said the province was enjoying a lion's share from Ehsaas Emergency Cash Programme.
She made it clear not to link Benazir Income Support Programme (BISP) with Ehsaas Emergency Cash Programme as both programmes have different methodology and limits.
To a question about data collection of poor families, Nishtar said they have collected the data from 2019 programmes. While commenting on Corona Tiger Force, she said the volunteers were working in different areas of Pakistan to assist the poor masses.
The government has reportedly disbursed Rs115.68 billion among 9,513,000 beneficiaries under different categories of Ehsaas Emergency Cash programme.
A total of Rs49.68 billion has been disbursed among over 4,091,000 deserving families in Punjab so far while around Rs35.20 billion has been disbursed among 2,915,000 families in Sindh.
A web portal will be launched to facilitate the applicants as well as volunteers of Ehsaas Emergency Cash Programme to check status of applications directly through entering their Computerised National Identity Card (CNIC) number.